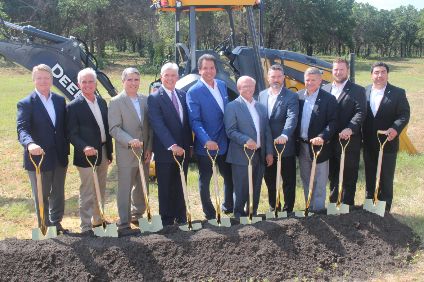 Golden State Foods, the US-based foodservice supplier, has this week broken ground on a new factory in Texas.
The protein, produce and dairy manufacturer is building the facility in Burleson, a suburb of the city of Fort Worth in the north of the state, amid "significant growth" for the company, a spokesperson said.
The plant is for Golden State Foods' liquid products division, which manufactures sauces, dressings, dairy-based beverages and ice cream.
According to the Golden State Foods' website, the company produces more than 30m cases, or 600m lbs, of liquid products each year from its seven international facilities, serving quick-service restaurant customers, as well as retail clients.
The Burleson facility will be Golden State Foods' third liquid-products plant in the US. As well as in the US, the company's liquid-products division also has sites in Egypt, Australia, New Zealand and China.
The cost of the Burleson project is expected to be more than US$70m.
It means Golden State Foods will have six manufacturing plants in the US – three liquid-products plants, two dairy processing factories and one meat-processing site.