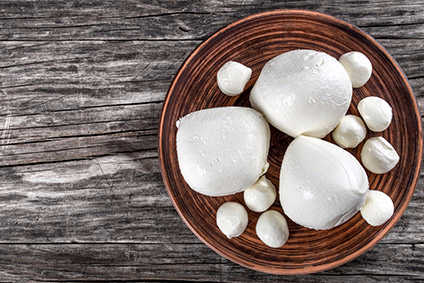 Newly-formed Italian venture Golfo di Napoli Dairy plans to spend US$9.5m to build an organic cheese plant in the US state of Indiana.
The 30,000 square-foot factory in Warren, Huntington County, will produce mozzarella, burrata, ricotta, provolone and other cheeses using the pasta filata technique commonly employed in the Naples region. The company will source USDA-certified organic milk from Fair Oaks Farms.
Golfo di Napoli Dairy is owned and run by fourth-generation cheese producers from Italy. The Warren facility will create up to 35 jobs by 2021.
Construction is expected to begin in September once the appropriate permits are finalised and the company plans to start hiring workers before the end of the year in order to begin production in February.
Antonio Somma, president of Golfo di Napoli Dairy, said: "We chose Indiana because we believe that it is the perfect location to produce authentic Neapolitan mozzarella, serving customers across the Midwest. This facility and our partnership with Fair Oaks Farm will allow us to expand our cheese production expertise to the U.S."
The Indiana Economic Development Corp. has offered the venture $300,000 in "conditional" tax credits based on its job creation plans.
"Indiana's agriculture industry supports approximately 107,500 jobs, providing opportunities for Hoosiers and their families across the state," said Lt. governor Suzanne Crouch, who also serves as Indiana's secretary of agriculture, referring to the local term for Indiana residents. "With nearly 1,000 Hoosier dairies and 26 dairy processing plants, Golfo di Napoli Dairy will have quick and plentiful access to fresh milk, making Indiana the perfect fit for its first U.S. production facility."