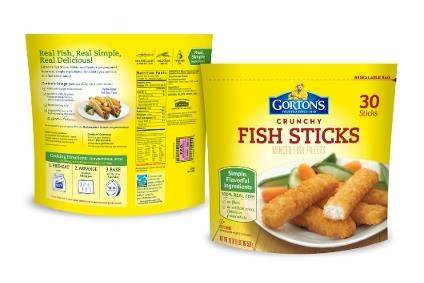 US-based seafood processor Gorton's has plans to "simplify" the ingredients it uses and launch "new, cleaner recipes" for all its items by the end of 2017.
Gorton's said its culinary team has been reviewing recipes, working to find simpler replacements for ingredients, and will launch the first nine simplified recipes in the next two months.
"Delicious, quality seafood isn't just about the seafood," said Mary Beth Gangloff, who is leading the simplification charge at Gorton's. "It's about the grated parmesan and Romano cheese in our Parmesan crusted cod or the beer in our beer-battered fillets. This effort is about doing everything we can possibly do to ensure that nothing gets in the way of our real, authentic ingredients. Our goal is to ensure that the goodness of our seafood reaches our consumers in every single bite. In addition to feedback from consumers, this effort comes from our team's desire to offer the best possible products with the fewest ingredients on the back panel."
The format of the list of ingredients on the package is also changing to be easier to read and understand.
"Reading nutrition labels is so important when selecting healthy food choices, but can also be really confusing at times," said Allison Stowell, founder of Stowell Nutrition, which specialises is nutrition consulting. "When a leading brand like Gorton's takes the steps to not only simplify the ingredients, but also make the labels clearer and easier to understand, it's a great step towards brand transparency and, ultimately, improved public health."