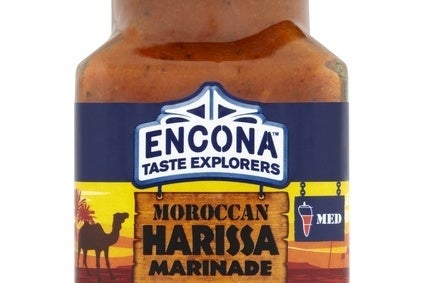 Grace Foods has launched a line of marinades under its Encona brand in the UK.
The Encona brand, renonwned for its range of hot sauces, now features a range of three marinades: Moroccan Harissa, Korean BBQ and Jamaican Jerk BBQ, all with an RRP of GBP1.99 (US$3.05).
Grace Foods said the move was an attempt to tap into "growing consumer interest in world cuisine and scratch cooking".
"The launch of Encona Marinades, along with the addition of new flavours to our current line-up, signifies a major step change for the brand," says Nyree Chambers, head of marketing for Grace Foods UK.
"Consumer research demonstrated a gap in the market for Encona Marinades, appealing to those with a love of scratch cooking, and further diversifying the usage occasion for the brand. In turn, we've brought the brand into a new category, providing a greater profit opportunity for retailers whilst driving category growth."