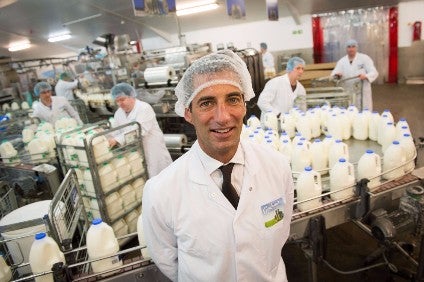 Graham's the Family Dairy has invested GBP1.5m (US$2m) in a new logistics facility in Kintore, Aberdeenshire, safeguarding 30 jobs in the region.
The site is now fully operational and gives Scotland's largest independent dairy the capability to deliver more milk to the north east of Scotland following its acquisition of local milk business Mitchells in Aberdeenshire in 2014.

Graham's has another dairy and yogurt production facility in Nairn and a soft cheese and ice cream site in Cowdenbeath, Fife. It also has facilities in Glasgow, Fife, Angus and Aberdeen.
Managing director Robert Graham said today (18 September) the company has also lodged a proposal for a processing and research and development facility in Sterling that would create 450 new jobs. It is awaiting approval from the Scottish government.
As well as cheese, ice cream and butter, the company's products also include cream, yogurt and a range of Quark lines, such as Protein 22g, launched last year.