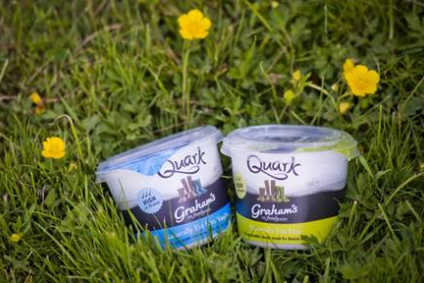 Scotland's Graham's The Family Dairy is launching a quark cheese range throughout the UK this month.
Quark is a soft cheese which is 100% natural, fat-free and high in protein, the company said. Graham's added its quark is "smoother" than continental-style quark.
"The majority of quark on offer in the UK is imported from Germany and we firmly believe that ours is a superior, smoother and hugely versatile quark that tastes fantastic," said Robert Graham, managing director of Graham's The Family Dairy. "New product development is crucial for our business and we're delighted to be entering this market at what is an exciting time of growth for the product. We've a large number of great listings across the UK and we plan to expand our reach further in the coming months."
The company has secured listings at UK multiples including Tesco, Sainsbury's, Morrisons, Aldi and Ocado. In addition, Graham's has got listings with Asda and Lidl in Scotland.
The dairy will initially be offering two varieties: natural and vanilla.