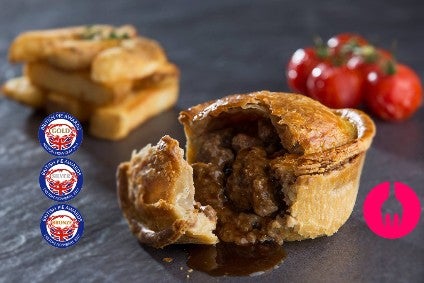 Italian dairy group Granarolo has acquired the UK's Midland Food Group as it seeks a bigger slice of the country's chilled food market.
The financial details and terms of the transaction initiated through Granarolo UK were not disclosed in a statement today (19 February).
Midland Food's presence in the UK dairy sector amounts to about 30% of its total sales, with other areas of its distribution encompassing ambient and frozen foods for the foodservice industry. The company also supplies cooked meat products such as hams and has a range of European meats like chorizos and salamis.
With an estimated turnover of GBP62m (US86.9m) and 244 employees, Midland Food operates from two factories based in Willenhall in the West Midlands, and Basingstoke, Hampshire. The firm also has a manufacturing unit producing pastry products and sandwich fillings, as well as its IDeli e-commerce platform, which complements distribution through a fleet of 50 vehicles.
"With the acquisition of Midland Food Group we aim to make an even bigger splash in the British chilled food market, which in 2016 recorded total sales of about EUR100bn (US$124.24bn) and keeps growing," said Granarolo group chairman Gianpiero Calzolari. "We are looking to expand the e-commerce channel already put in place by Midland."
According to the statement, Granarolo UK has a current turnover of more than EUR22m, with a selection of products under the banner of 'Made in Italy', including fresh and aged cheeses, pasta, bakery and balsamic vinegars.
"The acquisition of Midland puts Britain behind only Italy and France in terms of turnover, with the goal of reaching EUR100m to replicate the excellent performance of Granarolo France," the group said.
"Granarolo's manufacturing facility in Saint Omer – in the north of France near the tunnel connecting France and the UK – will play an increasingly strategic role as a result of the boost to distribution capacity in the UK."
In January, Granarolo said it had secured investment from Italian state lender Cassa Depositi e Prestiti (CDP) and planned to use the funds to support its efforts in expanding in France and in "neighbouring markets".