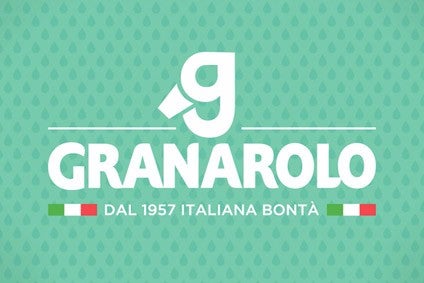 Granarolo saw sales and profits, with the Italy-based agri-food group pointing to its moves to become more international.
The group said profit was up 25% over the previous year to EUR22.6m (US$24.5m) boosted by increased revenues and "changes in markets and product mix". Granarolo reported EBIT of EUR42.1m, up from EUR12.6m in 2015.
Consolidated revenue from sales reached EUR1.18bn, up 9.5%.
Granarolo said the group improved its net financial debt over 2015 by EUR12.5m as of 31 December, amounting to EUR87.6m, "despite the heavy programme of acquisitions".
Chairman Gianpiero Calzolari said: "The positive consolidated results for 2016 are in line with our estimates. All the indicators have grown, I am very happy with the reduced debt, even against major acquisitions, and with the increase in profit over 2015."
Calzolari said factors behind Granarolo's growth included the group's process of internationalisation, pointing to 24% of the company's turnover being generated abroad.
He cited the group's "great capacity for innovation and diversification", highlighting the launch of a range of of low-salt cheeses, gluten-free products, an extension of the group's lactose-free range, new dairy-free products and a range of plant-based food.
Calzolari said the group has also "bucked the trend" in milk sales despite "a drop in nationwide milk consumption". The group said its milk and drinks business unit posted a turnover of EUR440.8m, a 5.6% decrease over 2015, with performance "slightly down in the fresh milk market, against an improvement in the trend for UHT milk".
The group's results came as Granarolo announced it had acquired a 60% stake in Brazilian food processor and distributor Allfood.