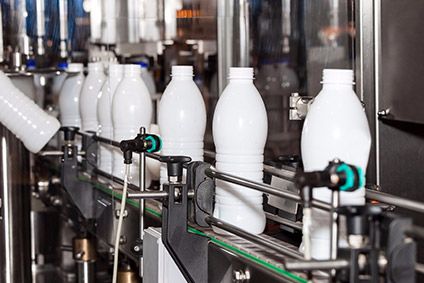 Greece's plan to make country-of-origin labelling on milk mandatory from 2018 has led to a backlash from some industry bodies.
Evangelos Apostolou, Greece's Agriculture Minister, announced the plan on 7 September and the bill is due to be discussed in parliament. The European Commission confirmed to just-food Greece had originally notified the bill in September last year.
A spokesperson for the Commission said Brussels should adopt implementing rules on voluntary origin indications, such as providing information on the source of the main ingredients, later this year.
"Some member states have notified national measures on mandatory origin labelling for milk and milk/meat ingredients," the spokesperson said yesterday (12 September). "Due to their scope, nature and the economic circumstances of the markets concerned, the Commission did not oppose such measures."
FoodDrinkEurope, which represents food manufacturers in the EU, and the European Dairy Association seem opposed to such plans.
A spokesperson for FoodDrinkEurope told just-food the Commission should fight such measures as they "are slowly but surely annihilating the single market".
European Dairy Association secretary general Alexander Anton agreed, arguing the moves – of which he said there had been eight – damage EU trade.
In 2016, France issued origin labels for milk. From 2015 to 2016, milk exports to Belgium and Germany decreased by 17% and 10.8%, respectively, Anton told just-food, with liquid milk and fermented products most affected. "It seems the Commission does not need Brexit to end the single market," Anton said.
However, EU farm body Copa-Cogeca was more positive.
"The main goal of food labelling is to help consumers make informed choices and avoid misleading practices," secretary general Pekka Pesonen told just-food. "If consumers are to be informed about the origin of an agricultural product, it will reflect the so-called place of farming." Any new initiatives "must also ensure that the internal market functions properly", he said.
Italy introduced country-of-origin labelling on milk in 2016, setting a precedent among EU nations. Earlier in September, Italy said it was also mulling a similar plan for tomato-based products after imposing mandatory labelling on rice and pasta in July.