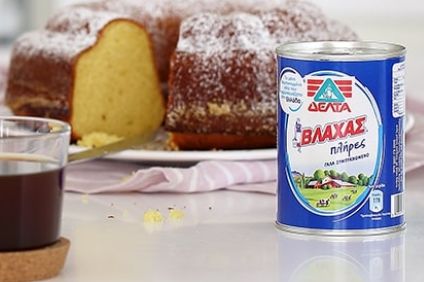 Vivartia Group, the Greece-based food manufacturer, is to shut a dairy factory, citing changes in consumption habits.
A plant in northern Greece is to close after 45 years of operations. The facility manufactures Vlachas condensed milk.
Vivartia said its dairy subsidiary Delta had been monitoring consumer demand.
"In recent years, the market in milk has been constantly changing and evolving in our country as well as internationally – new products, herbal drinks, new flavours, new lifecycle concepts, etc," Vivartia said in a statement.
"Delta, the largest dairy company in the country, is studying the international market and continues with careful steps for the next day at all levels. In this context, it was deemed necessary to restructure the structure of the operation of the factory in Platis, which produces Vlachas milk."
Vivartia insisted the factory had "great needs for building and mechanical modernisation". It is in talks with "one of Europe's largest milk-producing factories" over outsourcing production.
It is more than a decade since Vivartia was formed through the merger of dairy group Delta Holdings and snacks maker Chipita International. In 2007, Vivartia's majority shareholder, Marfin Investment Group, acquired the business.
Last month, Vivartia posted its financial results for 2018. Sales rose 4.1% to EUR606.6m (US$686.5m). The company provided a "consolidated EBITDA" metric, which grew 4.8% to EUR59.1m. Earnings after tax stood at EUR2.8m, against EUR300,000 in 2017.
"For the year 2019, priority in the group's strategic planning is to further improve the operating profitability of its subsidiaries, maintain their leading position in the markets they operate, innovation and enhance their export activities," Vivartia said in a statement at the time.