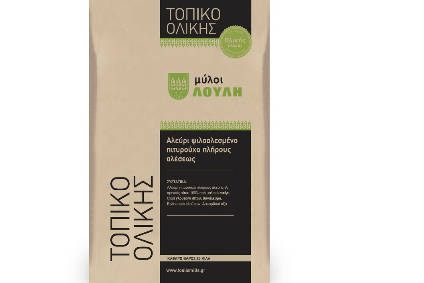 The European Bank for Reconstruction and Development is to provide EUR10m (US$10.6m) in long-term financing to Athens-listed Greek flour business Loulis Mills – the bank's first transaction in the agribusiness sector in Greece.
The EBRD said today (16 January) it had participated in the purchase of a EUR40m bond loan facility alongside Alpha Bank, Eurobank and the National Bank of Greece. "The funding will finance additional working capital and refinance part of Loulis Mills' existing and maturing debt obligations," the bank added.
Loulis said it produces 120 types of flour which it sells to domestic consumers through national retail outlets including "small traditional shops". The company also manufactures flour for professional bakery businesses across the country. The company's line of products including organic and gluten-free flour.
The company, which has a workforce of 250, has two production plants at Sourpi and Keratsini and also produces around 50,000 tonnes of by-products annually for stock feed.
Loulis chairman and executive director Nikolaos Loulis said: "Our company's development strategy has always been outward looking. The EBRD's engagement is recognition of the strength of our company and the potential to grow."