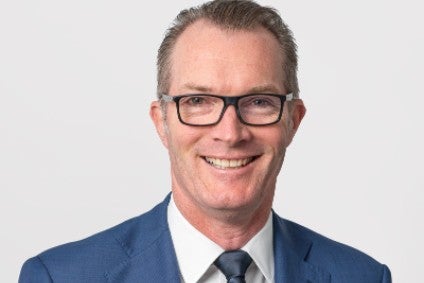 The optimism aired by Greencore CEO Patrick Coveney is based on GBP175m (US$819.9m) of new business secured over the past 12 months, and "several" other opportunities, some of which could come to fruition this year.
London-listed Greencore is also entering new categories in hot sandwiches and meal kits, and is adding more plant-based options to its portfolio to drive revenue growth and complement its legacy offering of chilled sandwiches, ready meals, salads, sushi, soups and sauces.
Greencore is in the midst of its busy 'summer' season which typically runs from March through September, when, according to Coveney, the business generates 55% of its annual revenues. The bulk of Greencore's sales are generated in the UK, with GBP1.2bn of its GBP1.26bn revenues made there last year.
The summer selling season follows a 19% drop in Greencore's first-half revenue to GBP577.1m. In the first half of Greencore's 2019 financial year, the company made revenues of GBP701.4m.
"We've had a really strong run through the first five months of the year," Coveney told Just Food after the company reported its latest first-half numbers this week. "We've started to see the evidence of the business recovering strongly as society is reopening and that's obviously reassuring and helpful for us. Our best judgement now is as we finish the year, we should be about at 2019 [revenue] levels."
Greencore says demand has continued into the first seven weeks of its second half amid the initial phase of UK government easing in March, and other relaxations since ahead of a planning full reopening of the country's economy on 21 June, although risks remain with the emergence of the so-called Indian variant of Covid-19.
"I'm cautious about what's going to happen in June," Coveney said. "I think it's unlikely that the Government is going to want to unwind some of the releases we've already had but clearly there is some concern now around the pace of further reopening just as we continue to get on with vaccinations and assess the impacts of the new Covid variants.
"Even before we get to what happens in June, the first seven weeks of the second half for us we were back to 85% of the pre-Covid revenue for the business. We've already come back very strongly with the reopenings that have happened so far. That's way ahead of where we were last year – it's 64% ahead of the equivalent period of 2020."
Coveney is equally optimistic that adjusted operating profit will surpass last year's GBP32.5m, despite only recording a print of GBP200,000 in the first six months.
"On a full-year basis, we will be ahead of last year. As we are beginning to get the revenue back in, the profits that come from that are – they are not as much as before – but back to pre-Covid we would have made almost GBP60m in the second half."
Some of the new product categories have already been launched and will contribute to this year's revenues, while others will follow over the next six to nine months, Coveney said, adding that 40% of the new products brought to market in the first half are either vegan, vegetarian or meat-free.
Greencore is also hiring across its three manufacturing plants amid a newly announced GBP30m investment in its factories to boost production capacity and capabilities.
Coveney said Greencore would typically hire about 2,000 temporary people during the summer season, some of whom would stay on as permanent workers, but the situation has been complicated by furloughs and natural attrition linked to the pandemic.
"This year, because volumes were much lower in March because of the Covid restrictions and because of people on furlough and so forth, the scale of the adjustment between March and June is much bigger – it's over 4,000. Some of that is people returning from furlough, new hires and seasonal labour," he explained.
His best estimate is that 1,000 of those recruits will be permanent from a base of about 12,000 full-time workers currently.
"That GBP30m investment is going to enable a series of product launches that we will do next summer. We are going to be investing in three of our sites to set ourselves up for extra growth next year."