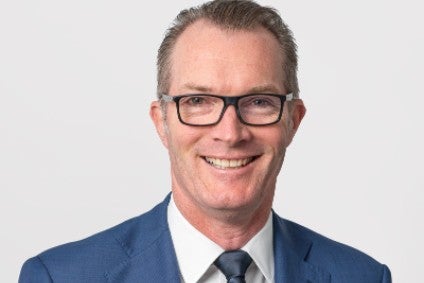 Greencore CEO Patrick Coveney has told just-food he is more confident about the outlook for the UK private-label manufacturer due to the sandwich maker's share issue, announced this week.
The Ireland-based business, a major supplier of food-to-go products to UK retailers, has seen its sales suffer during the Covid-19 pandemic due to the country's lockdown measures to try to tackle the virus.
In the 12 months to 25 September, Greencore reported a 12.5% fall in revenue to GBP1.26bn (US$1.68bn), with the company pointing to the impact Covid-19 had on its food-to-go sales in the second half of its financial year.
However, the declines Greencore's food-to-go business, the largest of its two principal divisions, reduced in size as the group moved through its financial year. Despite the fresh lockdown measures in the UK, Coveney said the company is in a stronger position than earlier in the year, when, for example, it was reporting a year-on-year slump of up to 70% in its food-to-go sales.
"I'm more confident because we've done the equity raise," Coveney said. "That gives us more more protection for any real downside scenarios with Covid. But I think Covid has ended up being more disruptive than I might have thought it would have been. It's hung around longer than I might have expected it to six months ago.
"In general, I feel somewhat better because we've seen rebounds as mobility came back into the economy. Although we're in a period now with the national lockdown, we've got more resources having done the equity raise."
Alongside the publication of annual results that included an 81% plunge in operating profit, Greencore announced a share issue that raised gross proceeds of GBP90m. In a stock-exchange filing, Greencore said it intends to use "a significant portion of the proceeds" from the share issue to repay sums owing on its revolving credit bank facility. The remainder is being lined up for "general corporate purposes".
Coveney told just-food: "It is somewhat dilutive but it gives us additional protection for through the rest of this Covid period and it also means we've got resources in place to be able to bounce back strongly as Covid begins to ease, to on-board new business and to make sure we're fully resourced to bring volume and revenue back when a recovery finally comes. The demand for the shares at the price we pitched it was three times oversubscribed. We had 50 institutions that wanted to participate."
The Greencore chief said the company had been "quite successful" in winning some of the contracts previously held by now defunct former competitor Adelie Foods Group, which called in administrators in May after Covid-19 wrecked havoc on its sales.
"We have already contracted and put in place long-term commercial deals with three of the large former Adelie customers with a pre-Covid revenue of GBP75m that was attached to those three customers," Coveney said. "We are in discussions with several other former customers. As I think about the pieces of how we bring the Greencore business back to where we were in food-to-go pre-Covid, the most important bit is we bring our existing customers back in as much as we can but I think we can also complement that with onboarding successfully some of this former Adelie business, which would give us further momentum. That's a big priority for us over the next few months."
Food-to-go suppliers have suffered as workers normally stationed in city centres have, in their droves, worked at home during the pandemic. Manufacturers of all foods will be waiting to see how that could change once a successful vaccine is implemented but many industry watchers believe Covid-19 will affect the way office-based workers are employed for good.
Clive Black, the head of research at UK stockbrokers Shore Capital and a long-standing analyst of the UK grocery market, says the UK has "gone through a revolution in social and consumer behaviour this year", with the change in working habits for much of the population central to that upheaval. Those changes, he contends, will, in some form, persist, meaning significant changes for food distribution and consumption.
"We think our original estimate of a 20-30% reduction in footfall is probably going to be 40-50%. A lot of people, particularly who worked in offices five days a week are going to work two or three days a week. That's a massive change," he argued.
Asked how Greencore will look to re-shape its business, Coveney pointed to a series of initiatives the company is undertaking, including with customers such as UK grocers Marks and Spencer and Ocado. "We're working with our current customers to evolve how they range their stores by format and location to reflect that. That's the big thing. Secondly, we're working on the whole set of direct-to-consumer, direct-to-workplace, delivery solutions. Part of that is with our customers – so Ocado in the case of M&S and the Zoom fresh, rapid, distribution solution as part of Ocado. Part of that is obviously is building more dot.com expertise into our own business," he said.
"We're also seeing that our customers are partnering with Deliveroo, for example, in many instances and we're trying to make sure we're setting up our range to work well with those delivered solutions. There are some of those direct-to-consumer propositions that we would like to work with directly as a supplier and that's part of what we're doing at the moment. In addition to all of that, you've got the winning and then commercialising of the Adelie business."
In the short term, Coveney concedes the trading picture is hard to predict over the next two or three quarters. "Perversely, I feel like much better equipped to anticipate how [fiscal year] '22 will go than I do to anticipate how this financial year will go," he said. "We just don't know what the path will look like between now and the summer but I think there are definitely grounds for believing that, by the time we get to the summer, you'll begin to see society and the food market come out the other side of Covid."