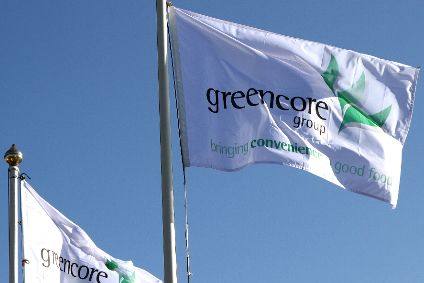 Private-label giant Greencore has seen an outbreak of Covid-19 among employees at one of its manufacturing plants in the UK.
The sandwich, sushi and sauces maker has reported almost 300 staff from its site in Northampton are infected with the novel coronavirus.
In a statement, the publicly-listed Greencore said it had started testing employees amid a rising number of Covid-19 cases in the Northampton area.
"We can confirm that a significant number of colleagues have tested positive for the virus and are now self-isolating," Greencore said.
There are a total of 292 cases among staff, with 79 diagnosed positive after tests "conducted recently" by the NHS. After private tests ordered by Greencore this week, a further 213 workers were founded to be infected.
Greencore said local health officials are "fully supportive of the controls that we have on site". The Ireland-headquartered group added: "In each case, we have immediately conducted contact tracing and instructed potentially affected colleagues to self-isolate. All of Greencore's sites have wide-ranging social-distancing measures, stringent hygiene procedures and regular temperature checking in place, and we are doing everything that we can to keep our people safe. As ever, the health and well-being of our colleagues is our number one priority."
Since the onset of Covid-19 in the UK, Greencore has had other cases of Covid-19 among staff, including at the site in Northampton.
A statement provided by Greencore today from Lucy Wightman, director of public health at Northamptonshire County Council, said the manufacturer "has highly-effective measures in place and they continue to work extremely hard to exceed the requirements needed to be Covid-19 secure within the workplace".
Wightman added: "Individuals must now understand their role in acting responsibly outside of the work environment, to ensure that they protect themselves, their colleagues and those that they socially interact with, especially family and friends. The guidance in the workplace is just as important as outside of work. If individuals do not take responsibility for following the guidance that we have issued, then further intervention and a possible local lockdown will follow. Everyone must be meticulous in following the guidance, especially in social environments where no markers or visual prompts tell you to stay apart, it must become part of our normal and we must all take our individual responsibility seriously."
In the early weeks of the virus hitting the UK, Greencore, faced with a slump in sales as government-mandated restrictions on movement hit demand, rationalised production at the site in Northampton. Output was concentrated into two of the Northampton site's five units. Production picked up again in recent weeks as demand started to improve amid an easing of the UK government's lockdown measures.
Last month, Greencore said its group revenue fell 34.1% to GBP240.6m (US$314.9m) in its third quarter running to 26 June. On a pro-forma basis, Greencore said its third-quarter revenue dropped 36% but was "23% below prior year levels in July to date". The group pointed to "encouraging sequential improvement of demand in food-to-go categories through Q3 and into Q4".
Nevertheless, CEO Patrick Coveney said the UK's food-to-go market may not see sales fully recover to pre-Covid-19 levels for another two years.