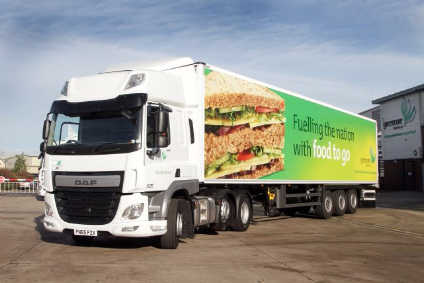 Irish convenience food group Greencore is proposing to phase out the manufacturing of longer-life ready meals at its plant at Kiveton, Sheffield, in northern England.
Greencore said it will transfer volume to other parts of its ready meal network but will continue to manufacture quiche and soup at the site.
It is not known how many employees will be affected by the move – which is planned to come into effect next March – but the company said the proposal requires employee consultation.
The announcement came this morning as Greencore – which is headquartered in Dublin and listed on the London Stock Exchange – released a trading update covering the 13 weeks to 29 June.
Greencore revealed in November it was restructuring its UK operations and in January it sold its cakes and desserts business to Bright Blue Foods.
The phased closure of the desserts manufacturing facility in Evercreech, Somerset, in England's south-west was completed in June and the site was subsequently sold off.
The company employs approximately 16,000 people in 31 manufacturing facilities across the UK and the US and, on average, manufactures around 1.5bn sandwiches, more than 600m salad and lunch kits, and 140m ready meals every year.
It recorded revenue of GBP639.6m (US$840.6m) in its third quarter, an increase of 0.5% on the prior year.
Greencore's Convenience Foods UK & Ireland division reported revenue of GBP375.9m in Q3, an increase of 1.4% on a reported basis.
The group said today it is continuing to strengthen its commercial relationships, implement initiatives to drive profit progression and streamline its leadership structures in the UK.
Peter Haden, currently group COO, has been appointed to the newly created role of CEO of Greencore's UK arm, effective October 2018.
In March Greencore issued a profit warning, a US factory closure and a shake up of its US leadership team.