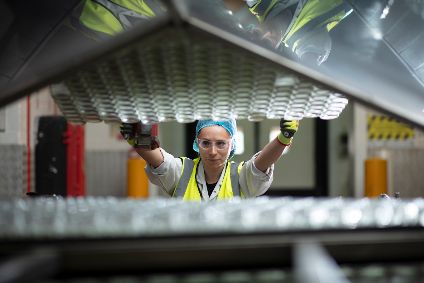 UK-listed private-label manufacturer Greencore today (23 November) announced plans to raise cash by issuing new shares in the business, citing the "ongoing uncertainty" caused by Covid-19.
Alongside the publication of annual results that included an 81% plunge in operating profit, Greencore set out the terms of the share issue, which the company hopes will raise gross proceeds of GBP90m (US$119.8m).
Greencore, a major supplier of food-to-go products to UK retailers, has seen its sales suffer during the pandemic due to the country's lockdown measures to try to tackle the virus.
CEO Patrick Coveney said: "There is a direct correlation between the performance of food to go and the nation's ability to move around freely. As a result, that part of our business has been significantly impacted by the social restrictions that have been put in place as a result of Covid-19. However, we remain confident that demand for our food-to-go categories will recover strongly as the effect of Covid-19 recedes, and were encouraged by the uplift in demand that we saw in Q4 as the UK economy slowly reopened."
He added: "Throughout the year we have acted quickly and decisively to put in place comprehensive sets of measures to mitigate the impact of Covid-19 on our business. However, in light of the ongoing uncertainty that is being caused by the current lockdown measures, there is a strong rationale in further strengthening our balance sheet. Today's proposed placing achieves this."
In a stock-exchange filing, Greencore said it intends to use "a significant portion of the proceeds" from the share issue to repay sums owing on its revolving credit bank facility. The remainder is being lined up for "general corporate purposes".
The company added: "The proposed placing is expected to enable the group to: proactively manage debt levels to ensure appropriate liquidity and leverage headroom; avoid a set of further cost and capital reduction actions now which would compromise its ability to rebound effectively post Covid-19; enable the group to fully deliver new business already landed and pursue incremental opportunities in negotiation for FY21; and to continue appropriate levels of investment to drive forward its productivity enhancement initiatives, including in automation."
In the 12 months to 25 September, Greencore reported a 12.5% fall in revenue to GBP1.26bn, with the company pointing to the impact Covid-19 had on its food-to-go sales in the second half of its financial year.
On a reported basis, Greencore booked operating profit of GBP12.9m, down 87.1% on a year earlier. The company reported an annual loss of GBP9.9m, compared to a profit of GBP43.3m a year ago.
In both periods, Greencore recorded exceptional costs. During the year under review, Greencore ran up "exceptional items" worth GBP20.5m, including charges from debt restructuring, property-related costs and impairment. Stripping out those items, Greencore made a profit of GBP10.6m.
Pro-forma revenues were down 14%. Greencore said pro-forma revenue from its food-to-go arm fell 23%, with a 29% decline in the fourth quarter following a 53% tumble in quarter three.
The company reported pro-forma revenue from its "other convenience food categories", sales from products including ready meals and chilled soups, rose 3% during the year. Sales were also up 3% in the fourth quarter after a 2% increase in the third quarter of the year.
Coveney added: "Despite the ongoing uncertainty, we have still been able to secure new business and extend our product range during FY20, and our other convenience categories have delivered a solid performance. Furthermore, our relationships with our customers are stronger than ever before, having worked in close collaboration with them throughout the pandemic, and they remain firmly committed to the categories in which we operate. As such, notwithstanding the near-term challenges, we are optimistic about the medium-term prospects for Greencore."