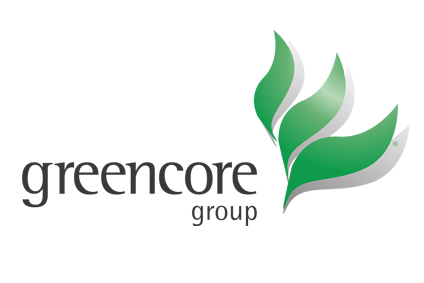 Greencore has promoted Peter Haden to the role of chief operating officer along with a seat on the board as executive director as the Ireland-based private-label manufacturer focuses operations on its core UK convenience foods business.
Haden joined the London-listed firm in 2015 as chief development officer before becoming CEO of the UK division last year, when Greencore disposed of its US business and exited the cakes and desserts category in the UK. He will take on his new roles from today (21 May), according to a statement.
Gary Kennedy, Greencore's chairman, said: "Peter has made an outstanding contribution to Greencore in a number of senior roles since joining us in 2015, and his promotion to the board is well deserved. His strategic mind-set and operational expertise will be invaluable as Greencore looks to drive performance and pursue the range of compelling growth opportunities that we see in the UK convenience food market."
Last autumn, Greencore announced the disposal of its US operations to Hearthside Food Solutions as it sought to concentrate on the UK market, reaping GBP802m (then US$1.05bn) from the assets. The sale has enabled the company to reduce its debt, which stood at GBP284m as of 29 March, down GBP217m from the end of last year, according to its first-half results issued simultaneously this morning.
The business disposals have weighed on Dublin-based Greencore's top line, with revenue dropping 4.6% to GBP701.4m in the half, although on a pro-forma basis it was up 5.4%, with food-to-go seeing growth of 7%.
Profits before tax surged 58% to GBP5.7m, while adjusted EBITDA edged up 0.2% to GBP62.5m.
CEO Patrick Coveney said of the results: "Greencore has had a good first half to the year, with clear financial and operational progress as we have extended our leadership position in key food-to-go categories in the UK. We have reshaped and strengthened our capital structure, and now have a robust foundation from which to pursue a range of new food-to-go product and channel opportunities.
"While recognising that trading conditions in the wider UK grocery sector remain challenging, the growth outlook for our business continues to be encouraging, underpinned by favourable consumer trends and ongoing investment by our customers. As a result, we believe that our market-positioning, capability set, customer relationships, well-invested asset network and proven economic model will deliver strong future growth, cash generation and returns."
In terms of its full-year outlook, Greencore said it expects its net-debt-to-EBITDA ratio to come in at the bottom end of its "medium-term target range" of 1.5X times to two times, with underlying revenue growth in convenience foods to underpin gains in adjusted EBITDA.
"The group is now focused on a vibrant and dynamic food market in the UK, with a considerably stronger balance sheet and a higher returns profile," according to the commentary accompanying the results.
And Greencore reiterated it is open to acquisitions. "The group sees significant opportunity to broaden its proposition in categories, channels and capabilities, particularly in food-to-go categories. These opportunities and continued development of the group's existing business will drive improved returns and enhanced value for shareholders over the medium term."