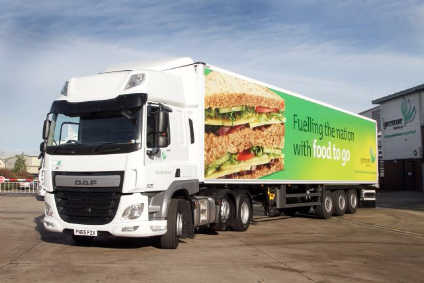 Ireland-based convenience food group Greencore has reported a 77% increase in its sales to GBP636.5m in its third quarter, boosted by the acquisition of Peacock Foods in the US last November.
But the news has been overshadowed by it confirming the closure date of a UK factory, which could mean up to 400 job losses.
The Dublin-based chilled food manufacturer, which supplies the likes of Marks & Spencer, originally announced in May it planned to close the plant in Evercreech, Somerset, as the extensive renovation work needed to repair the 126-year-old building was not financially viable.
Now, after detailed talks about redundancies with the union USDAW, it has revealed the factory will be closed in two phases next year, in April and, finally, in October. Up to 400 jobs could be lost according to local newspaper reports.
Better news came from its latest trading figures. While pre-tax profits in the 26 weeks to 31 March dropped fromGBP20.8m to GBP11.7m as a result of the costs related to the Peacock Foods acquisition, revenues jumped more than 46% to GBP1bn, and the company said it was "pleased with the rate of progress on all fronts so far".
Group like for like sales increased by 11.8% over the 13 week period, and were 8.8% up in the year to date, which the company described as "encouraging". On a half yearly basis the revenue was not quite as strong, but was still 8.8% ahead of the same period last year.
Integration of the US business was well on track, the company said, encouraged by "the pipelines of commercial opportunities" it presented.
Greencore's UK and Ireland convenience business reported a 15.3% increase in like for like sales, driven by its food to go business which accounted for over 60% of the divisional revenue in the third quarter. Last month (June), the group acquired a sandwich making facility near Heathrow Airport in London, which has enabled the firm to increase its manufacturing capacity to meet its planned good to go growth targets.
The manufacturer said its targets remained on track for the rest of the financial year, taking into account the "challenging" trading conditions in the UK.
In the US, where Q3 revenues were up by over 393% to GBP265.9m, an 8% pro-forma volume growth over the past three months was driven largely by the expansion of the group's Carol Stream outfit in Illinois, while revenue growth of 4.6% was attributed to the acquisition of Peacock Foods in December 2016.