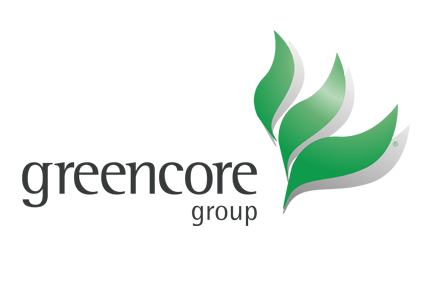 Greencore, one of the largest private-label suppliers operating in the UK, is set to open one of the three factories at which it halted production last month.
The Ireland-based, UK-listed group temporarily ceased production at three factories – in Bow, in east London; in Heathrow, west of the capital; and in Atherstone in the English Midlands – as part of a series of measures taken to "protect profitability and cashflow" as the Covid-19 outbreak hammered sales of food-to-go products in late March and throughout April.
Greencore also moved to rationalise production at a fourth site in Northampton, also in the English Midlands. Output was concentrated into two of the Northampton site's five units.
Speaking to just-food today (20 May), Greencore CEO Patrick Coveney indicated the site in Atherstone would resume output at the start of June.
"We're working right now to open Atherstone and I think it should be up and running by Monday week," Coveney said.
In the first half of Greencore's financial year, which ran to 27 March, revenue increased by 1.6% to GBP712.7m (US$873.7m). After adjusting for exchange rates, last year's acquisition of UK salad and chilled snacks business Freshtime and the end of longer-life ready meals manufacturing at the company's Kiveton facility, revenue inched up 0.1% on a pro-forma basis.
First-half revenue from Greencore's food-to-go businesses of sandwiches, salads, sushi and chilled snacking was up 1.9% at GBP455.8m. Stripping out the Freshtime deal, pro-forma revenue declined by 2.1%.
Sales from Greencore's other convenience categories – including chilled ready meals, chilled soups and sauces, chilled quiche, as well as ambient sauces and pickles – increased by 1% to GBP256.9m. Pro-forma revenue increased by 4%, when adjusting for movements in foreign exchange and excluding sites that have stopped trading.
However, Greencore said yesterday in the opening six weeks of the second half of the period its "group revenue is now approximately 60% of prior year levels on a proforma basis".
The company said it had seen Covid-19 have "a dramatic and volatile impact on the shape of UK food consumption" in the six weeks from 28 March, although it added there were "signs that demand patterns have recently begun to stabilise".
Speaking to analysts yesterday, Greencore CFO Emma Hynes indicated the company was not expecting revenues to return to pre-Covid levels for around 18 months. "We have modelled a range of stress scenarios regarding the situation of the Covid lockdown and the timing of recovery, as the measures and social distancing are eased. These scenarios include varying levels of volume ramp-up from current low levels, including the imposition of a second lockdown in winter 2020. In all scenarios, we are assuming that the revenue run-rate doesn't return to fiscal year 2019 levels until October 2021, so, not until our FY22 fiscal year."
Before Covid-19 hit, food-to-go accounted for around two-thirds of Greencore's annual sales. Coveney told just-food the company's "food-for-later" ranges, including cooking sauces, chilled ready meals and soups, which saw sales rise more than 4% during the first half, would, moving forward, start to make up more than the other third of sales.
"As the dust settles, the food-for-later business would be a slightly higher percentage than one-third. The growth momentum in that will sustain. It plays to a bit more at-home eating, across a variety of different product types. But our hope is – and our plan is – to get food-to-go back towards where it was, as quickly as we can," he said. "I think we'll see a kind of a strong, initial recovery up to what I might describe as an 'acceptable level' and then, from there, to get the whole way back, will take longer."
Check back later this week for the full-length interview with Coveney.