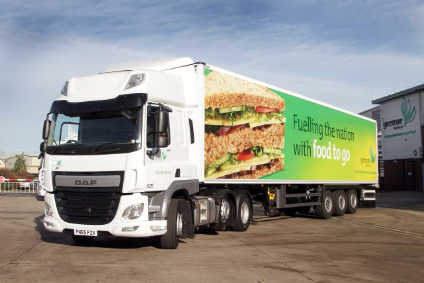 Ireland-based convenience food supplier Greencore has announced it is recruiting for 200 roles at a UK sandwich-making site in response to a return to higher demand for food-to-go products.
The facility at Manton Wood in the English Midlands makes convenience food for supermarkets and the foodservice channel but saw sales come under pressure during the height of the Covid-19 crisis in the UK, with much of the country's workforce based at home and in less need of takeaway lunch options.
But now, as restrictions ease and more people return to the workplace, Greencore has seen convenience food demand increasing.
In a statement, it said: "As we exit lockdown and move into the warmer summer months, we are seeing increased demand for food-to-go products, including sandwiches.
"This is leading to an overall increase in demand, which is of course very welcome - and it also means that we now are recruiting for 200 new roles at our sandwich manufacturing site in Manton Wood."
The company said it would also be recruiting at other UK sites. "The 200 new roles at our Manton Wood sandwich manufacturing site are part of a wider recruitment effort by Greencore across all of our manufacturing sites, which includes nearly 300 new roles in the Fenland region and 40 new roles in Crosby," it said.
Speaking to just-food last month, Greencore CEO Patrick Coveney said he envisaged some sort of "bounce back" in the convenience food category.
"The total food-to-go market will be less than it was in 2019 but, within that, the retail section, which is about 30% of the market or even a third, could be substantially back to where it was in 2019 but with quite big differences by region and format," he said.
In its Q1 results - for the three months to 25 December 2020 - which were released in January, Greencore revealed that revenue from its food-to-go category was down 21.7% year-on-year to GBP188.5m (US$262.4m).
Read just-food's analysis - How might UK food-to-go operators adjust post-pandemic?