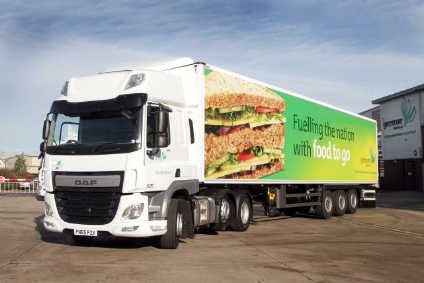 Ireland-based sandwich maker Greencore has reported a jump in first-quarter revenues, lifted by higher sales in its convenience foods division.
For the 13 weeks to 25 December, sales for the group rose 7.2% on a reported basis and 6.8% in constant currency, to GBP356m (US$507.6m).
In its convenience foods arm, the group reported a 7.7% revenue increase on a reported basis and 7% in constant currency, to GBP345.1m. While its UK division saw food-to-go perform well, sales were slower in US convenience.
Martin Deboo, analyst at Jefferies, said the US results were "disappointing".
"As recently as Thursday last week, Starbucks were reporting a record quarter in food-to-go in the US with growth of 40% & 65% in the two key product lines supplied by Greencore, frozen breakfast products and bistro boxes.
"We think that Greencore are still capable of growing in the US by mid-teens this year…There should be a compensating uplift at some stage as the Starbucks distribution system adjusts to demand. But with Rhode Island still scaling up and Greencore having to get used to working with an indirect, frozen supply chain that holds inventory (unlike in UK food-to-go), quarterly volatility looks set to remain part of the US growth story for a while yet".
UK convenience: Sales +7.9% thanks to "annualisation of prior year business wins" and new product launches; "core chilled categories" performing well.
US convenience: Reported revenue +6.5% and +1.3% in constant currency. Firm says "in line with expectations" on Brockton plant closure.
Ingredients and Property: Sales +6% on a reported basis, +3.4% on a constant currency basis to GBP0.7m.