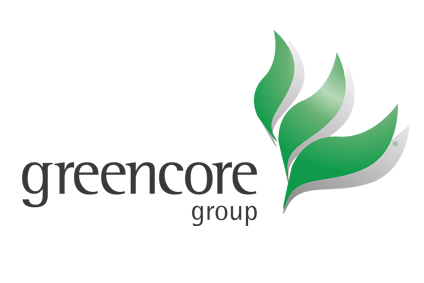 Irish convenience food group Greencore has revealed plans to restructure its US operations just four months after doing the same in the UK.
In a business and trading update issued today (13 March), the company revealed it is to cease fresh production of fresh produce at its Rhode Island facility.
It has also announced changes in its US leadership team and warned the market to expect a reduced rate of US profit growth in FY18.
Greencore said it is restructuring its US network to match capacity to its commercial pipeline.
It said: "The acquisition of Peacock Foods in December 2016 greatly enhanced the scale, operational capabilities and financial performance of Greencore US. Since then the group has been actively seeking to align the manufacturing network of approximately 2.5m square feet with current and prospective commercial opportunities."
It revealed current fresh production at the Rhode Island facility will cease, effective from 25 March.
"The facility will be retained for potential repurposing," it said. No details were forthcoming about whether there will be any impact on employees at the site.
The Rhode Island facility represents approximately 4% of the group's US manufacturing footprint and 2% of its pro forma revenue in FY17.
Greencore said this decision will address the operating losses of the site that have continued into FY18.
In August the group announced its intention to repurpose its Jacksonville, Florida, facility following the loss of a supply contract. Today it said that while capacity utilisation has been low through the first half of FY18, it now anticipates that new business wins will increase volumes and site utilisation from Q4 FY18.
It also said that at the point of the Peacock Foods acquisition, capacity utilisation and site economics were weak at its Minneapolis, Minnesota, site but over the past 12 months the group has delivered several pieces of new business to the site, such that utilisation has improved steadily through FY18.
"Greencore continues to make progress on its US commercial pipeline, most particularly with its current large consumer packaged goods customers," it said. "
Plans are well advanced which, if successful, would secure significant new business at several sites in the Midwest region.
"The group anticipates that such new business would contribute revenue and earnings from the first half of FY19. The timing of these wins represents a delay versus previous expectations. Any incremental capital and cash costs related to the delivery of this new business are not expected to be significant for the group."
Greencore said the network and commercial developments announced in this update give it confidence in improved financial performance through the second half of FY18 and into FY19.
"However, the weak performance of the group's underutilised original sites in the first half of FY18, combined with the timing of new business contributions, and the current GBP/USD exchange rate, will reduce the expected rate of US profit growth in FY18," it said.
It said the one off cash costs of resetting the US network and the management restructure are anticipated to be approximately GBP3m (US$4.1m). Greencore said it may take a non-cash, asset impairment charge to the FY18 income statement for the network restructuring.
The group has also restructured its US leadership team to "drive near term performance and to exploit its growth agenda".
Patrick Coveney, group CEO, will take a direct role in the strategic, organisational and commercial leadership of Greencore US, spending approximately half his time in the country.
Chuck Metzger, COO of Greencore US, has assumed day-to-day responsibility for the US business and will report to Coveney. Chris Kirke, outgoing CEO of Greencore US, is leaving the group to return to the UK.
Commenting about today's announcements on Twitter, Coveney wrote that there is "lots to do, but the team are fully on it".
On 30 January Greencore's Q1 results (to 29 December) revealed sales were up by 53%, partly driven by increased US volumes with US revenue up by 297%.
The day before, it revealed it was selling its UK cakes and desserts business to Bright Blue Foods.
Greencore warning vindicates market doubts about US foray – analysis