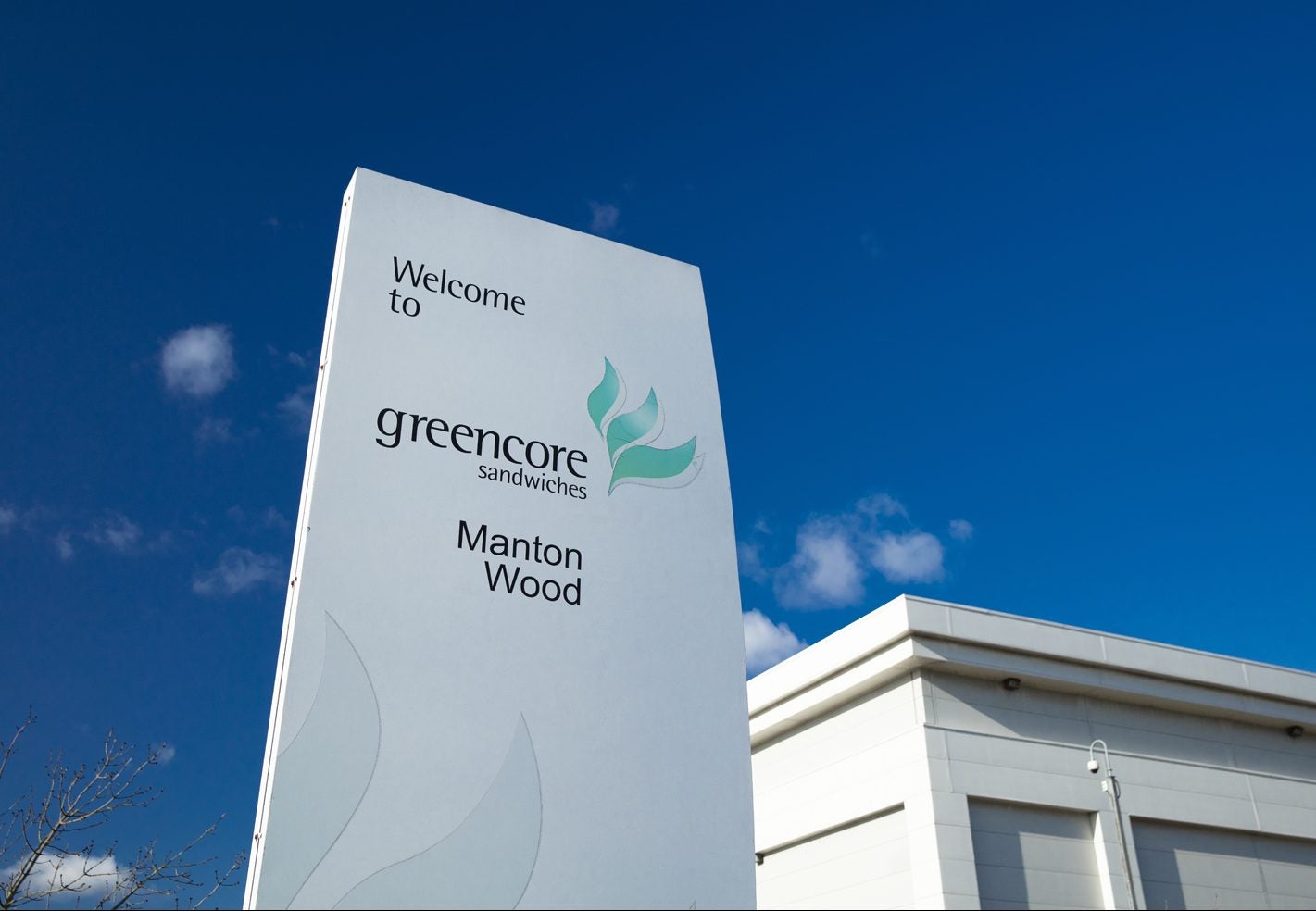 Greencore has seen positive signs of a pick-up in demand since the UK started to ease Covid-19 restrictions in March but the Ireland-based convenience-foods manufacturer continued to feel the impact of coronavirus on its first-half results.
The retail and foodservice supplier, which counts food-to-go categories as a key part of its business, today (25 May) reported a 19% drop in group revenues to GBP577.1m (US$819.9m) for the six months to 26 March. The reporting period that ended just weeks after the UK government started to relax restrictions on people's movements in a phased manner running through the best part of June.
Revenues from food-to-go categories fell 26%, while other convenience food categories were down 6%.
Greencore also posted a loss before tax of GBP1.8m versus a profit of GBP27.3m a year earlier, and the loss was even larger on an adjusted basis at GBP7.9m, compared to a positive GBP31.1m print for the corresponding period in 2020.
The company, however, said it has won new business over the past 12 months representing annualised pre-Covid revenues of GBP175m, supported by a newly announced GBP30m investment across its three factories.
The London-listed group added it has seen "encouraging revenue momentum" in the first seven weeks of the second half of its fiscal year, with pro-forma revenues in food-to-go categories currently around 123% above year-earlier levels but still about 14% below where they were in 2019 prior to Covid.
On a group basis, Greencore said the second half was now showing pro-forma revenues around 64% above the same period a year earlier and about 5% below equivalent pre-Covid levels in 2019.
"The group anticipates that a continued reopening of the UK in line with the current roadmap and a consequential rebuild of group revenue would be expected to generate a FY-21 adjusted operating profit outturn above FY-20 levels," the company noted in its results statement.
That metric came in at GBP200,000 for the first half to 26 March, down substantially from the GBP38.3m posted in the corresponding period of last year. In fiscal 2020, adjusted operating profit was GBP32.5m.
Martin Deboo, an analyst at financial services firm Jefferies, wrote in a research note: "We read the fiscal year profit guidance as putting a floor under the numbers but note this is a floor that is well below consensus and Jefferies' estimate. So much will depend on the rate of rebuild and drop-through from here, where we read H2 to date as encouraging."
Patrick Coveney, Greencore's CEO, said of the results: "This has been a challenging period for Greencore, but the consistent build in our revenues since early March as lockdown measures have eased and Covid-19 cases have fallen give us real cause for optimism.
"Our focus now is on rebuilding revenue, profitability and cash-flow momentum as the UK economy reopens. Our recent business wins are a great endorsement of our continuing relevance in the UK convenience food landscape. Underpinned by the quality of our people, our new sustainability strategy and the strength of our long-standing customer relationships, we are confident of being able to build back the business rapidly and profitably, and are optimistic about the medium-term prospects for Greencore."