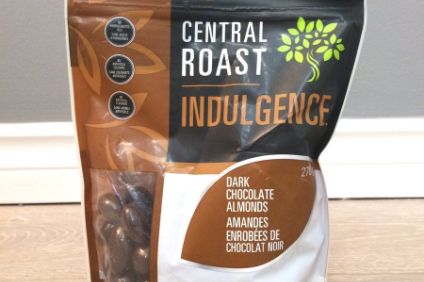 Toronto-listed GreenSpace said Project Fit will lead to annualised cost savings of more than CAD2m (US$1.6m) from the second half of its fiscal year, which ends on 31 March.
"Project Fit will create a leaner, simplified and more focused business, significantly reducing fixed and variable costs with the goal of enhancing shareholder value," GreenSpace Brands said in a statement today (12 May).
As well as Central Roast, the company's portfolio consists of organic Go Veggie plant-based cheeses and the Riot Eats brands, Love Child baby foods and Cedar cold-pressed juices. Over the past year, it has sold off two business units – Kiju organic juices and the Rolling Meadow Dairy brand to boost profit margins and improve its balance sheet.
Under the Fit programme, GreenSpace plans to reduce the SKU count across the business by around 60% this year to focus on products with "strong consumer demand" to boost gross margins. It did not provide details of the areas concerned.
"Reducing portfolio complexity will result in scale advantages with our supplier base, lower inventory holding costs, reduce waste and improve retail visibility and retail replenishment of our best-selling SKUs across customer channels," it said.
President and CEO Shawn Warren, who only joined the business early in April, explained: "The comprehensive set of strategic cost-reduction efforts we announce today underscores our strong determination to become a more focused, efficient and profitable organic and plant-based food company. These efforts, which are aligned with our new strategic plan, will strengthen our core businesses, simplify how we work, unlock significant ongoing savings, and better release cash for the business to help fuel our profitable growth agenda."
The new strategy was launched in 2019, along with the sale of the Rolling Meadow brand, and coincided with the departure of finance chief Greg Guyatt after less than a year at GreenSpace, marking a succession of CFO appointments and departures.
At the time, GreenSpace said "the restructuring and revised operating model will focus on increased accountability and responsibility at a brand level and will bring with it a flatter organisational structure promoting GreenSpace's ability to be nimble and bring products to market faster than traditional CPGs".
The company has not yet issued its accounts for the year through March 2021 but it recorded a loss across key metrics in the previous 12 months, adding to the net losses GreenSpace has posted since at least 2016.
For the 2019-20 fiscal year, net losses amounted to CAD33.7m, up from a negative CAD14.7m the prior year, while gross revenues declined 28% to CAD49.1m.
EBITDA was in the red to the tune of CAD9.6m, widening from a loss of CAD8.7m.The adjusted gross profit margin weakened to 17.8% from 22.2%.
Project Fit will seek to address the poor results through "stronger performance management" and a new zero-based budgeting model "to actively scrutinise all discretionary expenses and other costs to the business", GreenSpace said.
With respect to Central Roast, manufacturing will be dished out to an unnamed third party in July that has "scale advantages and existing relationships with many of Central Roast's existing suppliers", Toronto-based GreenSpace noted.