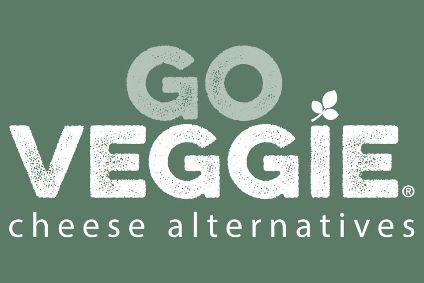 Canada-based baby-food, dairy alternatives and snacks supplier GreenSpace Brands has talked up the opportunities ahead, despite a "difficult" quarter hit by shortages in working capital.
The fledgling business booked lower fourth-quarter revenue and gross profit – both metrics that grew over the year as a whole – after being unable to complete some orders, mainly for its Clean Roast snacks brand.
"The fourth quarter was another difficult quarter for us. Working capital shortages meant that we could not fill all of our orders, and we saw significant shortages of product to our customers, primarily within the Central Roast brand. Those shorts meant that we had less revenue and gross profit dollars to offset our cost base, creating a larger than expected loss in the quarter," GreenSpace CEO Matthew von Teichman said.
For the fourth quarter to 31 March, GreenSpace booked net revenue of CAD13.3m (US$10.1m), down from CAD16.5m a year earlier. It generated a gross profit of CAD2.4m during the quarter, compared to CAD2.9m in the corresponding quarter of the previous financial year. The company booked a net loss for the fourth quarter to 31 March of CAD5m, a smaller loss than the CAD9.7m made in the fourth quarter of the prior year.
Over the 2018/19 financial year as a whole, GreenSpace's net revenue rose 19.8% to CAD67.4m. The company's annual gross profit was CAD14.9m, versus CAD11.3m a year earlier. It made a net loss of CAD14.7m, against CAD11.1m in the previous financial year.
After the financial year ended, GreenSpace sold one of its brands – Kiju organic juices – a move von Teichman said had benefited the business.
"The recent sale of Kiju has restored our working capital and allowed us to start filling our Central Roast order book, which remained very strong throughout that challenging period. Our other big brands, Love Child and Go Veggie, continue to do very well and are gaining distribution regularly," von Teichman said. "The plant-based cheese category, in particular, is seeing a tremendous amount of momentum, which we expect will continue to benefit the Go Veggie brand.
"Finally, we believe the changes we've made in our operating structure with our recently announced restructuring, will produce significantly improved EBITDA margins in very short order, as we strive to return to profitability as quickly as possible."
In May, GreenSpace announced it had made more changes to the way it structures its business, with the latest moves designed to introduce "brand-level autonomy".
In the stock-exchange filing announcing GreenSpace's annual results yesterday, the company added: "GreenSpace continues to believe that there are a number of fundamental trends occurring within both the Global and North American food industries, that offer large opportunities for some of our brands. In particular, the plant-based cheese category is one of the fastest growing segments of the Natural Food market, and the Go Veggie business is well positioned in that market. These trends will continue to drive consumer demand for [our] brands, and customers will continue to be attracted by the company's innovation within the natural and organic marketplace.
"Management expects to see continued year on year organic revenue growth at a brand level, continued incremental gross margin improvement and a return to positive adjusted EBITDA margins in the near future. The company continues to believe it is in a strong position to be one of the innovation leaders in the North American natural and organic food market, due to its industry position and accumulated reputational goodwill."