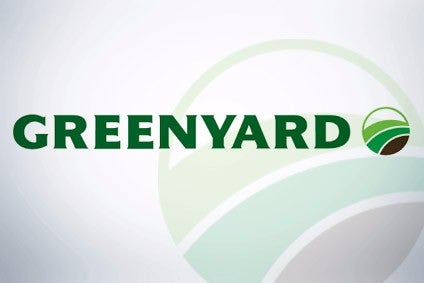 Belgium-based vegetables supplier Greenyard is seen as the likely source of a fatal listeria outbreak that has taken in a number of countries in Europe.
On Wednesday (4 July), the publicly-listed Greenyard issued a stock-exchange notice to announce it was recalling frozen vegetable products made at a plant in Hungary "due to potential listeria contamination".
The move, Greenyard, said was "in line with a decision passed by the Hungarian Food Safety Agency" five days earlier on 29 June.
It added the recall was "taken in the framework of potential listeria contamination of frozen products produced in its Hungary based facility in Baja".
Products involved include frozen corn, peas, beans, spinach and sorrel. Greenyard insisted the recall does not imply the foods "are actually contaminated" but the company has stopped production at the site. The company said the products were made at its factory in Baja between 13 August 2016 and 20 June 2018.
A spokesperson told just-food: "Following this notification, Greenyard immediately took the necessary actions and stopped our production in Hungary for in-depth review and will not restart before the root cause is found and eliminated. Our top priority is the recall initiative that we are taking to ensure that food safety is preserved as we take this situation very seriously."
Greenyard has notified food regulators in countries to where the products have been shipped. Products manufactured at the Baja plant are shipped to 14 countries, including the UK, where a range of branded and own-label lines have been recalled.
The European Food Safety Authority, or EFSA, said frozen corn "and possibly other frozen vegetables" are "the likely source" of listeria monocytogenes that has been affecting five countries – Austria, Denmark, Finland, Sweden and the UK – since 2015.
EFSA said: "Experts used whole genome sequencing to identify the food source, which initially was thought to be limited to frozen corn."
In March, EFSA said its investigations at that time pointed to frozen corn packed in Poland and processed and produced in Hungary.
Asked why Greenyard waited until the decision made by the Hungarian Food Safety Agency on 29 June before its recall, a spokesperson for the manufacturer said: "In the past we have always performed quality tests and analyses in cooperation with the authorities in Hungary and Europe. Based on the decision of the Hungarian Food Safety Agency on 29 June 2018, Greenyard immediately started the recall of the products from our factory in Hungary. As communicated before Greenyard immediately started informing his customers to ensure they are properly informed as food safety is our top priority."
EFSA said this week: "The same strains of L. monocytogenes have been detected in frozen vegetables produced by the same Hungarian company in 2016, 2017 and 2018. This suggests that the strains have persisted in the processing plant despite the cleaning and disinfection procedures that were carried out.
"The available information confirms the contamination at the Hungarian plant. However, further investigations, including thorough sampling and testing, are needed to identify the exact points of environmental contamination at the Hungarian plant. As of 8 June 2018, 47 cases including nine deaths had been reported."