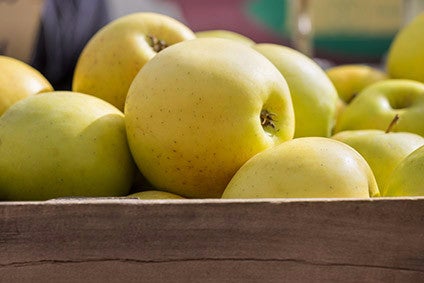 Greenyard Foods, the Belgium-based group, has struck a deal to sell its stake in Veiling Haspengouw back to the local fruit and veg co-operative.
The company attained the stake when it merged with Belgian produce group Univeg last year. Before that deal was finalised, Univeg agreed to invest in parts of Veiling Haspengouw. Univeg took a stake in two of Veiling Haspengouw's subsidiaries, buying 51% of H-Fruit – the marketing division of Veiling – and 50% of pear packer H-Pack.
However, Greenyard Foods said this morning (2 September) trading conditions had prompted the board of Veiling Haspengouw to change its strategy.
"The ongoing Russian boycott, combined with poor weather conditions, have created continuing issues with the local, Belgian growers," Greenyard Foods said. "The board of directors of Veiling Haspengouw has expressed its desire to go for horizontal integration with other cooperatives. Joining other players would give the possibility to realize the required cost reductions.
"Greenyard Foods wishes to support Veiling Haspengouw in its decision to go for scale which increases the efficiencies. As such, stepping out of the joint venture was opted. The agreement entails that the shares in H-Fruit and H-Pack will be taken over in full by Veiling Haspengouw."
Financial details were not disclosed.