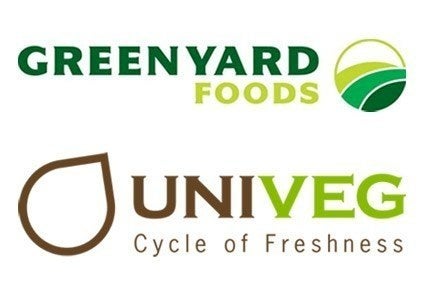 Belgium-based vegetable supplier Greenyard Foods, fresh produce giant Univeg and agribusiness Peatinvest have signed a letter of intent to merge.
The planned combination, announced today (13 April), will create what Greenyard called "a global market leader" with total annual sales of EUR3.7bn.
Talks between the three companies were announced last month. Entrepreneur Hein Deprez owns shares in each of the businesses and holds the role of chairman at all of the companies.
Under the terms of the deal, Greenyard, which is listed in Brussels, will become the parent company of the newly-formed group. Univeg is the largest of the three businesses by sales, generating EUR3.1bn in 2013.
Deprez said: "Creating a combined group offering fresh, frozen and canned fruit and vegetables will be beneficial to growers, consumers, retailers, employees and shareholders. We believe societal trends call for a broader view on fruit and vegetable consumption."
The proposed merger remains subject to due diligence, approval of each company's board and regulatory clearance, including at EU level. The companies are targeting for the deal to be completed by the summer, Greenyard said.
Under the terms of the deal, Belgium-based private-equity group Gimv, which owns a stake in Greenyard, will exercise its existing warrants, which will result in a capital increase of EUR25.6m and bring the number of Greenyard shares to 18.9m.
Greenyard will own 100% of the shares of Univeg and Peatinvest. In return, 25.5 million new shares in Greenyard will be issued to the shareholders of Univeg and Peatinvest.
The relative weight in the share capital in the combination will be as follows: 42.5% for existing Greenyard shareholders, 49.6% for existing Univeg investors and 7.9% for Peatinvest shareholders, for a total amount of shares of 44.4m.
In order to increase the limited free float after the combination of the companies, a private placement of part of the shares held by Gimv and Mr Deprez's Deprez Holding is being considered, Greenyard said. Deprez Holding "remains the strategic reference shareholder for the long term", the company said. It added: "Other key shareholders will also keep and/or strengthen their holding in the combined company so as to create a stable platform for continued expansion."
Greenyard, of which Deprez around 46%, supplies frozen and canned produce under private labels and brands including Noliko. It also manufactures products from cooking sauces to pestos and tapenades.
Deprez owns a majority stake in Univeg, a global fresh produce supplier, with 32 distribution centres in Europe and offices in the Americas, Africa, the Middle East and India.
Peatinvest supplies growers throughout the world with a wide range of substrates for growing plants, fruit and vegetables marketed under the Peltracom brand for the professional market and Agrofino for the hobby market. It has nine production sites in four countries.