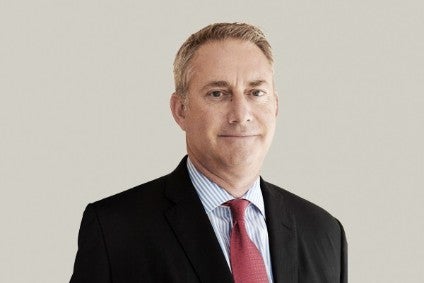 Gregory Heckman has been appointed the permanent chief executive of Bunge having headed up the US-based agribusiness on an interim basis since Soren Schroder stepped down in January.
Heckman joined the Bunge board in October last year when the company launched a strategic review amid pressure from shareholders D.E. Shaw and Continental Grain Co. to improve its financial performance in the wake of takeover interest from North American competitor Archer Daniels Midland.
Bunge's strategic priorities now lie in improving its results, focusing and optimising the portfolio and strengthening financial discipline. As well as ingredients, the company also markets a range of food products, including Brazilian rice-to-margarine brand Primor, Optima margarine in Europe and Komili olive oil in Turkey.
Kathleen Hyle, the non-executive chair on the board of directors, said: "After a thorough, global search process, the board clearly recognised that Greg has the unique combination of expertise, vision and leadership to successfully lead Bunge. His effectiveness over the past several months as acting CEO has solidified our view that Greg will drive continued progress for the business."
Before arriving at Bunge, Heckman had served as CEO of the Nebraska-based commodity firm Gavilon Group and also held senior executive roles at US frozen food manufacturer Conagra foods. He has been in the agribusiness for more than 30 years.
He said: "I joined the Bunge board because I recognised the significant opportunity to leverage Bunge's team and global footprint to drive improved operational performance and create shareholder value. The last few months spent visiting company facilities and meeting with employees around the world has reinforced and increased my confidence in Bunge's ability to deliver for our customers, shareholders and partners. We will continue to streamline and focus the business as we position Bunge for the future."