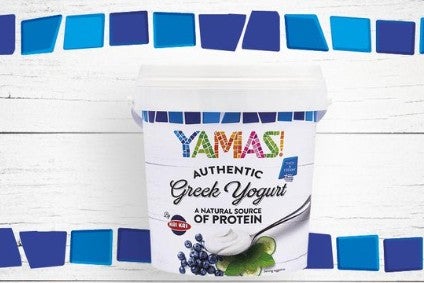 GRH Food Company, a UK-based cheese manufacturer, has been bought out of administration by local dairy firm Futura Food.
GRH Food, based in Gwynedd, Wales, called in administrator KPMG in June after the business suffered cash-flow issues and was unable to meet its financial obligations. Around 86 staff were made redundant at the time.
Futura, which produces Mediterranean dairy products for retail and foodservice channels, including branded and private label, plans to restart operations at the plant in Snowdonia Business Park in the "coming months", according to a statement from KPMG.
Paul Dumbell, the joint administrator and restructuring director at KPMG, said: "The deal with Futura provides a significant opportunity to revive a major employer in Snowdonia and continue a proud history of Welsh cheese manufacturing. With the backing of a major international dairy firm, Futura is looking to restart operations as soon as possible, giving a considerable boost to the local economy and a vote of confidence in the Welsh food industry."
Gloucestershire-based Futura is one of the largest suppliers of continental cheese to the UK and Ireland, providing Greek, Cypriot, Italian, Spanish and Northern European cheeses. The business is owned by Danish dairy business Nordex Food. Its branded products include Yamas, Taverna and Tranos.
Hans Christiansen, managing director at Futura Food, said: "GRH has been a significant part of the local community in Snowdonia and was an established producer of quality dairy products. Taking on GRH opens up an exciting new area of the market for us and we are determined to build a positive future for the company, clients and everyone else connected to the business.
Financial terms were not disclosed, nor the status of the employees who last their jobs, although Christiansen added: "We are working hard to get the site back up and running and look forward to bringing jobs and investment back to the area."