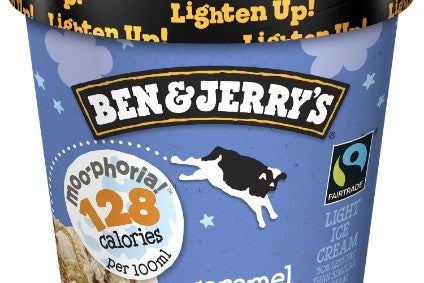 Grocemania, a London-based grocery delivery service, has teamed up with Unilever to supply ice cream direct to consumers as they grapple with obtaining food stuffs in the midst of the coronavirus pandemic.
The company will provide same-day delivery for the Anglo-Dutch FMCG giant's Ben & Jerry's, Magnum and Twister brands via Grocemania's app or website, according to a statement.
Askar Bulegenov, the founder and director of Grocemania, which launched in February last year, said: "We are delighted to announce the partnership with Unilever. Throughout the coronavirus lockdown, demand for grocery delivery services has soared.
"By working with Unilever, we are ensuring more people have access to a wider range of products from the safety of their own home. We're excited to be working with such a renowned name like Unilever and look forward to seeing where the partnership takes us."
The start-up said Unilever customers will be able to purchase the ice creams from 80 locations across the UK from 1 June. While Grocemania did not provide more specific details, it is launching deliveries to the cities of London, Bristol and Brighton from the start of June, with Leeds, Newcastle, Manchester and Birmingham to be added by July.
just-food has contacted Unilever to confirm the tie-up but had not received a reply at the time of writing.

Grocemania said there are no minimum orders but charges a fixed rate of GBP4.50 (US$5.57) for a sales value below GBP10 and free delivery for orders more than GBP30.