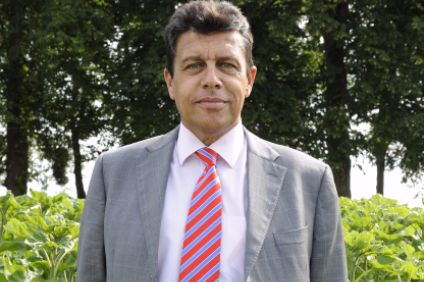 France's Groupe Avril has announced the death of chairman Xavier Beulin.
The agri-food business described the death of the 58-year-old Beulin, who was also chairman of French farmers union, the FNSEA, as "sudden".
"Xavier Beulin will be remembered as a committed man who worked tirelessly for the development of French Agriculture, always in the service of the general interest, as evidenced by his action in the union movement, which led him to the chairmanship of the FNSEA," Avril said in a statement.
"His passing is an irreplaceable loss for his family and friends, for the FNSEA and France's agriculture as a whole, for which he fought so hard, as well as for the Avril community, of which he was so proud. Our first thoughts are with his family, especially his wife and children, to whom we offer our most sincere condolences."
Beulin had been chairman of the forerunner of Avril, the French agri-food business Sofiproteol. In January 2015, Sofiproteol reorganised its business structure – moves that included changing its name to Groupe Avril – as it looked to accelerate its growth.
The owner of brands including Lesieur cooking oil and Matines eggs became a joint-stock partnership, managed by a partner company.