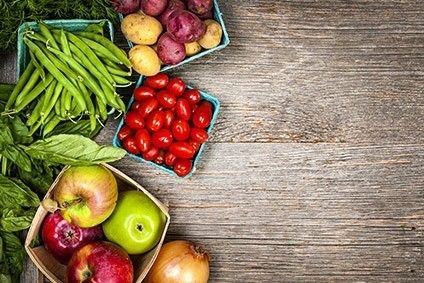 Organic produce sales in the US have increased by over 25% in the past five years, with more than half of all American households now buying organic fruit and vegetables, data from the Organic Trade Association revealed.
Now worth an annual US$13bn a year, the market is growing fast, with the sale of organic bananas alone having risen by more than 30% in the past year. And organic value added vegetables, such as peeled carrots or chopped kale, grew by a hefty 54% in 2015 to nearly $150m, the OTA said.
"The organic produce market is growing and strong, and it is driving trends in produce innovation across the board," Laura Batcha, the OTA's executive director and CEO, said at the recent Organic Produce Summit held in Monterey, California. "The more we know about the market and what consumers want, the better the organic produce grower, distributor and retailer can respond to meet the needs of today's food buyer. Understanding the organic produce consumer will drive the future growth of the sector."
The typical organic shopper is a health conscious consumer, who is dedicated to eating fresh fruit and vegetables, and more likely to have children, explained Batcha. "Organic is a top choice because of the confidence in organic as the choice to avoid foods grown with toxic and persistent pesticides."
The factors driving organic sales include convenience, a greater awareness of the health benefits of produce, and an increased interest in local food sources.
Organic fresh produce which has fared particularly well are blackberries, which have enjoyed a 61% surge in sales in the past year, organic salad greens and baby carrots, both of which saw sales increase of 11% in the same period, and organic Pink Lady apples, where sales have almost doubled (up by 96%) compared to a year ago.
Last year the whole organic food industry in the US saw its biggest ever increase, adding an additional $4.2bn in sales to reach $39.7bn, with fresh produce accounting for 36% of the total. Almost 13% of all the produce sold in the United States now is organic.
The $13bn market includes $5.7bn worth of organic produce sold in the mass market, such as supermarkets, big-box stores and warehouse clubs, $4.7bn sold by specialty and natural retailers, and $2.7bn in direct sales such as online and farmers' markets.