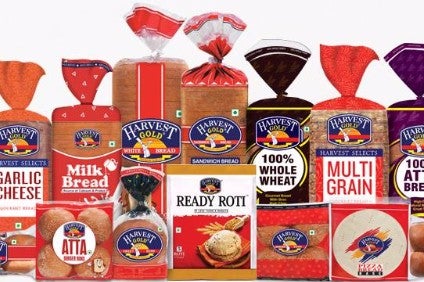 Grupo Bimbo, the world's biggest baked goods manufacturer, has muscled its way into the Indian market with the acquisition of a majority stake in Ready Roti India.
The agreement gives Mexican company Bimbo a 65% holding in Ready Roti, which produces packaged bread, pizza bases and sweet and savoury buns, with brands including Harvest Gold and Harvest Select. Bimbo did not disclose how much it paid for the stake.
Ready Roti's annual sales are in the region of US$48m, with four plants and more than 500 workers.
The move is another sign of Bimbo's interest in strengthening its presence in emerging markets. Earlier this month, Bimbo moved into the African market with the purchase of Morrocco-based bakery outfit Adghal for an undisclosed sum.
The bakery giant has said it also plans to expand into China in the short term via acquisitions, while also growing in the rest of Asia as well as entering Middle Eastern markets.

Earlier this year, Bimbo snapped up Colombian frozen bakery products supplier Panattiere.