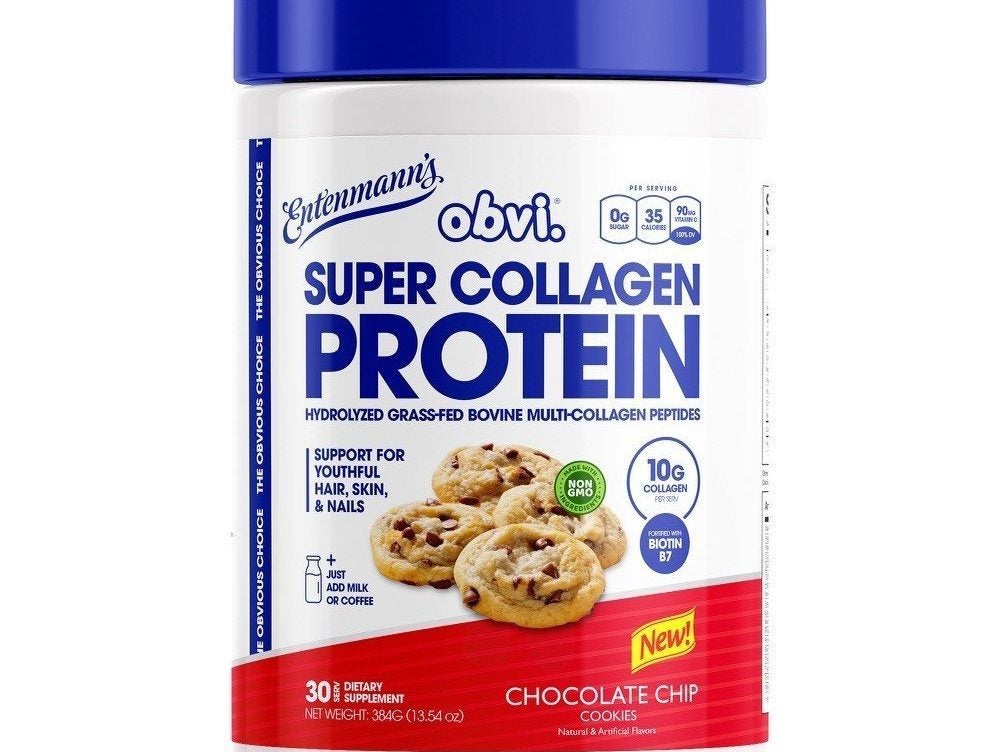 Grupo Bimbo has teamed up with supplement maker Obvi to launch a cookie-flavoured collagen powder in the US.
Bimbo, through its baked goods brand Entenmann's, has joined with Obvi to produce the Super Collagen Protein Powder Chocolate Chip Cookie.
Combining Entenmann's knowledge in cookies with Obvi's Super Collagen Protein Powder, which promotes the health of joints, skin, hair and nails, the new product will be available this month exclusively online at MyObvi.com at a retail price of US$44.99 in 384 grams.
"We're thrilled to work with Obvi on this unique product offering that allows consumers to enjoy the flavour of our classic chocolate chip cookies in a new and exciting way," said Jason Amar, director of marketing at Entenmann's.
The flavoured powder provides 10 grams of collagen per serving and is fortified with Biotin B7, and can be added to milk or coffee.
Obvi was founded in 2019 by South Asian business partners Ronak Shah, Ankit Patel and Ashvin Melwani. Within two years of its establishment, the health-and-wellness business is generating sales in excess of $12m.
CEO Shah said in a statement: "With a mission to bring people the best tasting collagen solutions available, teaming up with Entenmann's has been a dream. We're proud to have grown exponentially and in just two years be able to align with such an iconic name."