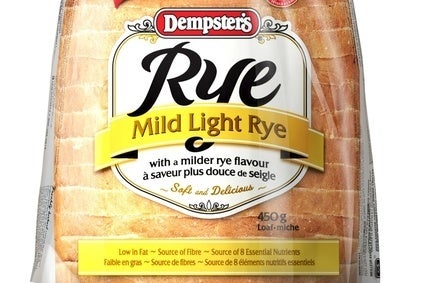 Grupo Bimbo is to close a Canada Bread plant in Halifax in Nova Scotia, part of the Mexico-based group's efforts to improve efficiency at a business it acquired last year.
The site will start winding down in June and shut in November. It produces sliced breads and English muffins primarily under the Ben's, Dempster's and Villaggio brands, as well as private label. Canada Bread said the "majority" of production will move to its other sites in Moncton and Woodstock in New Brunswick. Around 105 staff are employed at the Halifax facility.
"Our industry is under mounting competitive pressure to become more efficient and this means we have to make very difficult decisions," Canada Bread president Barry McLean said.
Bimbo acquired Canada Bread from Canadian meats group Maple Leaf Foods last year for C$1.38bn (US$1.1bn).
Amid fierce competition in the US, Bimbo has also made a series of moves in recent months on its production network in that market.
The most recent were earlier this year with the end of production at a plant in Pennsylvania and plans to close a facility in California.