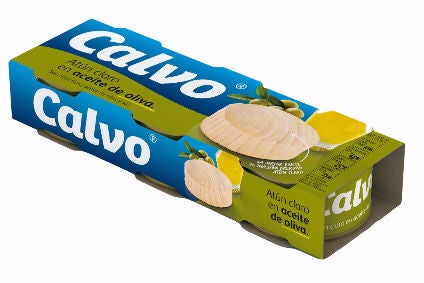 Spain-based Grupo Calvo signalled its intention to strengthen and diversify its supplier base in South America when it signed up to the Banco Interamericano de Desarrollo "Made in Americas" scheme.
The canned fish maker will join the ConnectAmericas online platform, which was created in 2014 as part of the BID-backed initiative to support the development of local businesses in the region by promoting trade relationships. Calvo will become a "buyer participant" of the forum, which will enable it to submit ads to purchase products and services to the rest of the community.
Calvo said that it will also offer its existing local suppliers the opportunity to join the platform so they benefit from contact with other multinationals.
In Latin America, Calvo operates two production facilities in Brazil and El Salvador. It primarily offers products in Latin America under the Gomes da Costa brand, which is a market leader in Brazil. In addition to tinned and frozen seafood, Calvo also offers a variety of other products, including salads, ready-meals, pates, stuffings, hamburgers and pizzas.