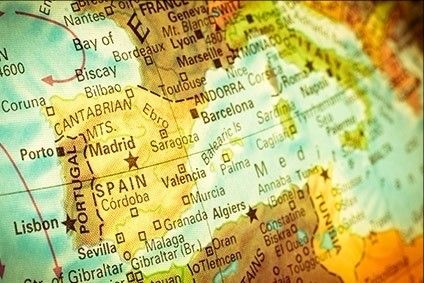 Strong demand for jamón serrano – or dry-cured ham – in Asia, the US, and Canada has prompted Spanish meat major Grupo Cañigueral to acquire Far Jamón Serrano, a company that specialises in the product.
Jamón serrano is considered to be one of the Spain's most prestigious and unique foodstuffs.
Until now Grupo Cañigueral, one of the largest meat companies in Spain, has only exported raw ham, which is then cured at destination: "We will continue doing this," said a spokesperson for the company, "but with this acquisition we will be able to export the finished product, giving it an added value." Grupo Cañigueral has stated 100% of Far Jamón Serrano's output will be exported.
Situated near the Catalan city of Girona, the facilities at Far Jamón Serrano have the capacity to cure between 6,000 and 7,000 legs of ham per week. The family-run Grupo Cañigueral, also based in Girona, consists of Frigorífics Costa Brava, Coopecarn and Embotits Monter, with Far Jamón Serrano its fourth acquisition.
In 2015, Grupo Cañigueral had a turnover of EUR480m (US$547m). The company already exports a large proportion of its output – principally charcuterie – to 40 countries, accounting for 75% of Frigorífics Costa Brava products and 85% of Coopecarn lines.