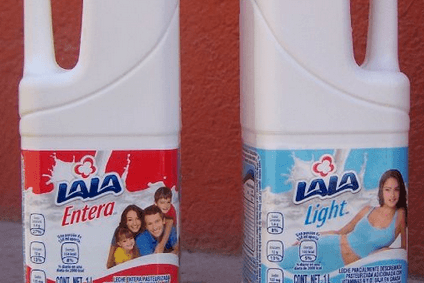 The board of Grupo LALA has said the offer to delist the Mexican dairy group and take the business private is "duly justified and fair".
A move by a group of shareholders known as Trust Number 410541-7 – which owns around 75% of the business – to buy up to all of Grupo Lala's outstanding capital stock has been launched, the company has announced.
Grupo Lala said UBS, in its capacity as an independent expert hired by the company's board, adjudges the price to buy the shares is "duly justified from a financial point of view and, consequently, is fair to the holders of Grupo Lala's outstanding publicly owned shares".
In a statement, the dairy group said its board had also come to the conclusion the offer is "duly justified and fair, from a financial point of view, to the shareholders of the company".
The bid for the outstanding shares in Grupo Lala is worth MXN17.36 in cash. The company said the offer "constitutes a 20% premium" above the volume-weighted average price of its shares during the 30 trading days before the shareholder group first announced its plans in May.
If Grupo Lala's shareholders sell their shares, the investor group intends to buy up to around 25% of the outstanding capital stock. When that shareholding is added to the approximately 75% of the outstanding shares the trust already directly or indirectly owns, it would result in the shareholder group owning all of the outstanding shares in the business.
The plan is to then cancel Grupo Lala's listing on Mexico's stock market.
According to documents sent to the group's shareholders, the trust "considers investing in the company as an attractive opportunity". The trust, the documents say, "believes in the potential of the company and, consequently, considers that the current circumstances and the current market price of its shares represent an attractive investment opportunity".
The documents add: "Likewise, they consider that the offer price represents a financially attractive offer for the company's shareholders who decide to participate in the offer."
The bid is expected to expire on 21 September.
Grupo Lala's main market is Mexico but it has a presence in Brazil through local player Vigor Alimentos, in Central America and in the US.
At the end of 2020, the company had 29 production plants and more than 40,000 employees in Mexico, Brazil, the United States and Central America.
In 2020, Grupo Lala generated net sales of MXN80.83bn (US$3.97bn), up 6.7% on 2019.