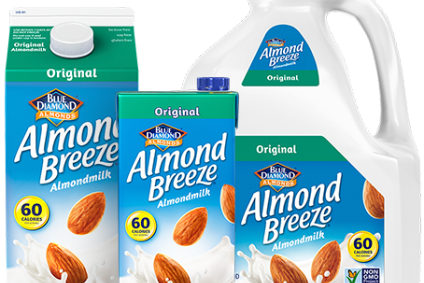 Mexican dairy business Grupo Lala has entered a distribution agreement with US-based Blue Diamond Growers for almond-based beverages.
Located in Sacramento, the Blue Diamond co-operative was a pioneer of almond processing in California and produces ingredients and branded products. The multi-year licence agreement with Grupo Lala will see the company supply its Blue Diamond Almond Breeze milk beverage brand in Mexico and is due to launch this quarter.
"Lala's partnership with Blue Diamond Growers strengthens our product portfolio, market-leading brands and an almond-based innovation pipeline to complement Lala's robust suite of exceptional products within our protein-based portfolio," said chief executive Mauricio Leyva. "I am confident that partnering with the global almond leader, complemented by Lala's strong commercialisation capabilities, will result in a successful long-term relationship that could continue to expand into other categories in the future."
Under the agreement, Blue Diamond will source the raw ingredients and supply the technical know-how, while Grupo Lala will "leverage its production and distribution capabilities".
Blue Diamond Almond Breeze will sit alongside Lala's Vita Almendras beverage, which has a different formulation and product positioning.
Mark Jansen, the president and CEO of Blue Diamond Growers, added: "Mexico is a key market for Blue Diamond Growers in Latin America and one of the most relevant for the company's growth. As the number one almond-milk brand globally, we are excited to partner with the strength and leadership of Lala in the Mexican market to grow Almond Breeze Almondmilk in Mexico."