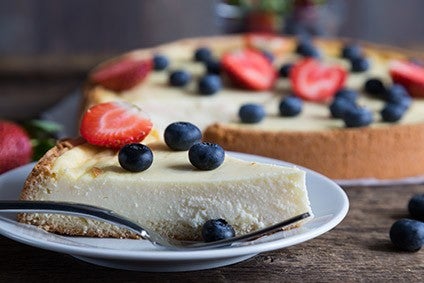 US firm Atlanta Cheesecake Co. has become Gryphon Investors' latest acquisition in the North American desserts market.
Gryphon Investors said Georgia-based, family-owned Atlanta Cheesecake would join Canadian frozen dessert maker The Original Cakerie – bought in 2015 – and Texas-based firm Lawler Foods – snapped up in 2016 – in the private-equity firm's Dessert Holdings unit.
The buyout house said Atlanta Cheesecake's management team would remain in place and the company will keep its manufacturing facility in Kennesaw.
Dennis O'Brien, a partner at Gryphon, said: "Dessert Holdings is continuing to pursue a strategy of both organic growth and acquisitions, and ACC represents a strong strategic fit for our premium desserts platform. With the cheesecake category growing at approximately 4% annually, driven by premium products, ACC will help Dessert Holdings establish a critical position in this fragmented but exciting market segment."
Meg Sapp, the president of Atlanta Cheesecake, which makes frozen cheesecakes on sale in retail stores in North America, said "as a family-owned business, it is so important to us that we have the respect of our customers and our community".
Sapp added: "We are confident that the team at Dessert Holdings shares our values and our commitment to delivering innovative desserts of the highest quality, and we look forward to a partnership that will bring Atlanta Cheesecake Company products to even more people."
Financial details were not disclosed.