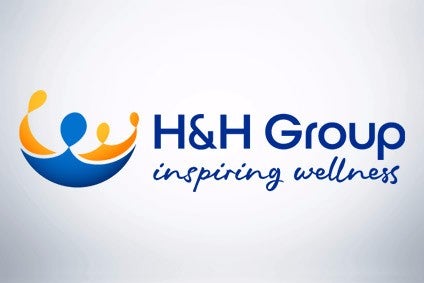 China-based Health and Happiness International Holdings – the infant formula business formerly known as Biostime International Holdings – has reported rising half-year sales but mixed profit numbers.
H&H's revenue rose 18.1% to CNY3.55bn (US$550.6m) in the six months to the end of June, amid growth from its baby and adult nutrition businesses.
The group's higher sales supported improved operating profitability, with EBITDA up 5.7% at CNY1bn.
However, H&H's net profit dipped 2% to CNY396.6m.
H&H, which changed its name from Biostime earlier this year, said revenue from its baby nutrition business increased by 20.9% amid "robust growth" in infant milk formula and probiotics supplements.
The group saw "strong sales momentum" for what it described as its "premium and super premium IMF series", which grew 18.3% year-on-year. H&H pointed to "strong branding, overall market growth, consolidation and premiumisation".
China's infant formula market has seen growth slow in recent quarters but H&H said there had been signs of "recovery" in the sector during the first half of 2017 as the industry's efforts to prepare for new rules on formula registration took hold.
H&H said the level of competition in the market "started to stabilise as small-scale brands exited the market, which resulted in less discounting and more rational pricing strategies – a development that will continue to benefit larger infant milk formula players".
Looking ahead H&H said it would "expand its global business footprint" through moves in R&D, brand-building and marketing.
In May, it opened the Biostime Institute for Nutrition and Care in Switzerland, which it claimed would "offer sustainable scientific support that underpins the premium quality of the group's products".
H&H, meanwhile, recently launched its "super-premium" and organic Healthy Times infant formula in the US and its organic Biostime formula in France, leveraging its local existing sales resources to accelerate its international exposure.