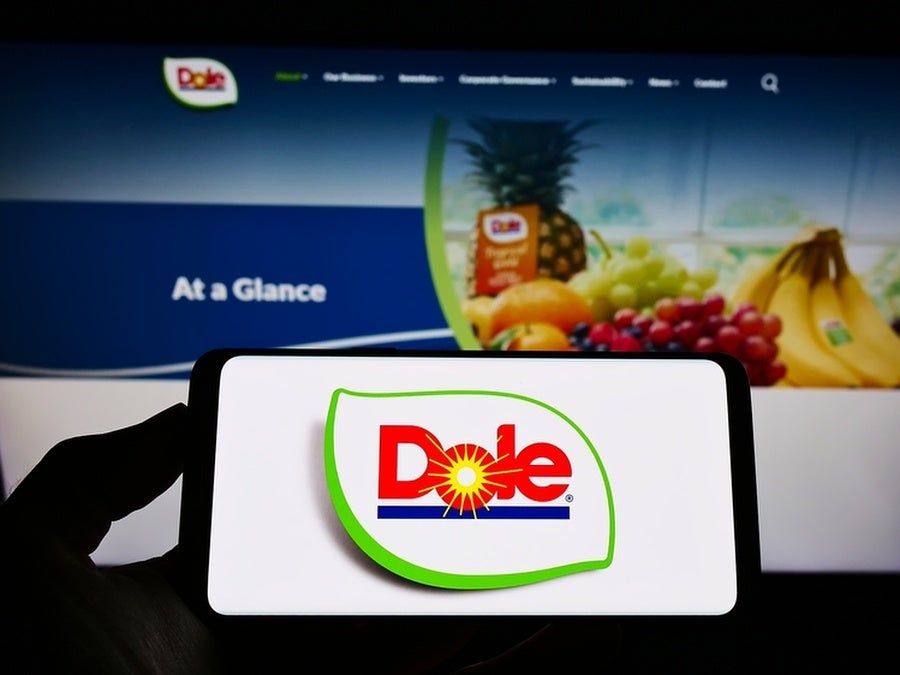 A ransomware attack on Dole last month gave hackers access to employee data, the fruit-and-veg giant has confirmed.
Dole said the attack had a "limited" impact on operations but revealed hackers gained "unauthorised access to employee information".
The California-headquartered company said it employs around 20,000 full-time staff and 7,000 full-time seasonal or temporary employees worldwide.
Earlier this month, CEO Rory Byrne told analysts the attack was particularly disruptive to its fresh fruit and vegetables division and Chile division. "More positively, we moved quickly to contain the threat and engaged leading third-party cybersecurity experts and we will be working in partnership with their internal teams to remediate the issue and secure systems," he added.
It follows a similar attack on Canada-based meat-processing group Maple Leaf Foods last year, which the company described as a "comprehensive" breach.
In a US Securities and Exchange Commission (SEC) filing yesterday (23 March) Dole said: "In February of 2023, we were the victim of a sophisticated ransomware attack involving unauthorised access to employee information.
"Upon detecting the attack, we promptly took steps to contain the attack, retained the services of leading third-party cybersecurity experts and notified law enforcement. The February 2023 attack had a limited impact on our operations."
Earlier this month Sue Newton, GB food and drink practice leader at insurance major WTW, told Just Food the cyberattack threat to the food industry is not new but is increasingly serious.
"We've seen substantial losses to businesses in the sector from ransomware attacks, including several global food manufacturers, which resulted in one brand having to pay a multi-million-dollar ransom to restore their operations," she said.
"While other sectors have heightened their cybersecurity action over the last few years, mainly due to regulation, food and drink manufacturers haven't been led by the same imperatives, which has led to comparatively lower capital investments in cybersecurity in some businesses, making them easier targets for cybercriminals."
Tech leaves food industry more exposed to cybersecurity threat