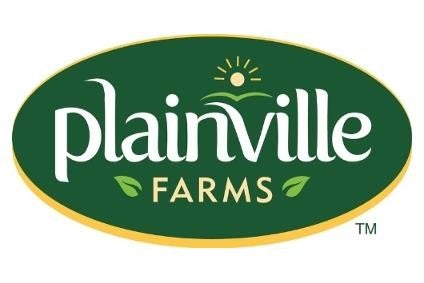 Hain Celestial has unveiled a new brand identity for its US poultry business, Plainville Farms.
Plainville, part of the US group's Hain Pure Protein Corporation arm, is a company that makes products free from antibiotics. The new logo and packaging reflects Plainville's "values, heritage and innovation in new products", Hain said. The move will be supported by a marketing campaign targeting consumers in "new and existing markets".
The logo, packaging and new products will be unveiled at the Annual Meat Conference in Nashville later this month, as well as featuring at the Natural Products Expo West trade show in Anaheim in March. New products to be introduced include pre-sliced organic chicken breast. These new products in the Plainville Farms deli line extend beyond its core competence in turkey.
"Plainville Farms has been raising turkey on family farms since 1835 and as part of HPPC has expanded its product offerings and distribution to consumers across the United States," said Jay Lieberman, CEO of Hain Pure Protein Corporation.
"Our commitment to the standards and values that have made this brand beloved to generations of families has enabled us to grow in current and new product areas, particularly whole, holiday and ground turkey, as well as deli products including organic chicken. Our new logo, packaging, products and consumer campaign will enhance communication of our product features and benefits to meet evolving consumer demand for natural and organic poultry products, while the retention of our Earthwise seal demonstrates our continued commitment to quality and consistency."