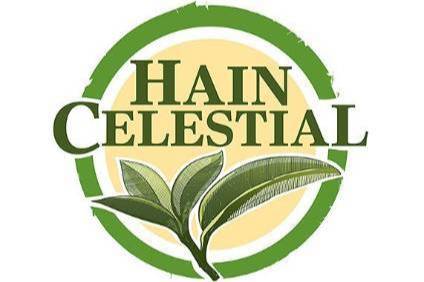 After founding Hain Celestial Group 25 years ago, Irwin Simon is stepping down as president and chief executive of the US-based organic and natural foods specialist.
Simon will become non-executive chairman of the board at the New York firm once a new CEO has been found and will work with the incumbent for a "transition period", the company said in a statement today (25 June).
An executive search firm has been hired to assist Hain in finding a candidate to fill the roles left vacant by Simon.
"When I founded the company 25 years ago, one of my goals was to educate and change the way the world eats and lives through a relentless focus on providing organic, natural and better-for-you products to consumers," Simon said.
"I firmly believe that some of our greatest opportunities lie ahead, and I am confident now is the right time for our next generation of leadership."
Hain, which has a portfolio that includes brands such as Earth's Best baby food and Terra snacks, has, through years of M&A and organic growth been at the forefront of the rise in the natural and organic markets in the US.
However, in recent years, a growing number of major, conventional, packaged food manufacturers operating in the US have started to make inroads in the country's natural and organic categories, while private label has also offered competition.
Overall, the company, which has smaller operations in the UK, Europe and Asia, reported net sales of US$2.85bn for the 12 months to the end of June 2017, down 1% on a year earlier, with exchange rates weighing on its top line. However, in the US, Hain Celestial saw its net sales slide 5% to $1.2bn.
In September, Hain announced it had entered a "mutual cooperation" deal with activist investor Engaged Capital, which had taken a 10% stake in the company over the summer. The deal saw the appointment of six new directors including Glenn Welling, Engaged Capital's founder and CEO.
Simon said then Hain had made "a number of strategic initiatives and have put in place the building blocks to help drive our next phase of growth".
In November, Bloomberg reported companies including Nestle were exploring an acquisition of Hain, which also owns brands including Ella's Kitchen baby food, Tilda rice and Linda McCartney vegetarian dishes.
At the start of this year, The New York Post said Hain was reportedly struggling to find a buyer because it owns too many brands.
In February, Hain said it was considering the divestment of its Hain Pure Protein (HPP) division.
Hain, meanwhile, is hoping to realise cost savings by 2020 under its Project Terra initiative.
Simon commented today: "This is an exciting time of business transformation for us as we build upon our considerable achievements and advance our strategic growth and cost-savings objectives via Project Terra to create shareholder value."
And Hain also reiterated it is on track to dispose of the remains of its Hain Pure Protein business during the first half of fiscal 2019, while keeping to its full-year sales guidance of US$2.43bn to $2.5bn announced in May.