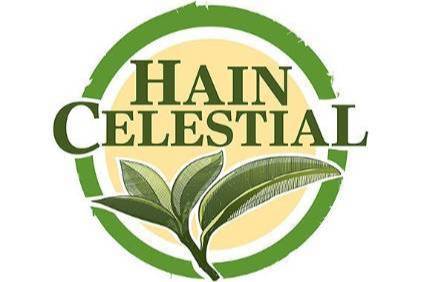 Hain Celestial has bucked the trend among many US food majors of pulling financial guidance as its natural and organic products "resonated with consumers" during the Covid-19 outbreak, which has prompted more people to eat at home.
New York-based Hain reported third-quarter results today (7 May), with net sales up 1% but 6% higher when excluding currency effects, divestitures and an SKU rationalisation programme designed to reduce the complexity of the company's product offering and to boost profits.
Net income more than doubled to US$25m.
Mark Schiller, Hain's president and chief executive, said: "I am pleased to be raising our full-year guidance for 2020 as third-quarter financial performance exceeded our previous guidance and is expected to show continuing strength in the current quarter.
"With our transformation plan taking hold and food-at-home consumption accelerating, Hain Celestial's natural and organic product offerings resonated with consumers, resulting in year-over-year growth in third-quarter net sales, the first such increase since fiscal 2018."
Hain guides investors in terms of adjusted EBITDA and adjusted earnings per share. Both of those metrics surged in the three months to 31 March, with the former up almost 24% at $60.7m, while EPS climbed 49% to 28 US cents.
The company has provided a 2020 outlook in reported and constant-currency terms.
Reported adjusted EBITDA is expected to come in around $190-200m ($168-192m previously) – representing growth of 15-21% – while it is seen at $195-205m ($173-198m) on a constant-currency basis, or growth of 18-24%.
Adjusted EPS is now predicted at 75 to 82 cents (59-72 cents previously) for growth of 25-37%, and 78 to 85 cents (62-75 cents ) in constant currency, or growth of 30-42%.
Hain added: "The company acknowledges that the magnitude and duration of increased demand remains uncertain, and a challenge it faces as a result of the pandemic is its ability to maintain the level of supply needed to keep up with the increased demand.
"Hain Celestial's outlook assumes its supply chain continues to operate with minimal disruption for the remainder of fiscal 2020."
Elsewhere in the third-quarter financials, Hain posted net sales amounting to $553.3m, but operating profit was flat at $19.1m.
Adjusted operating income rose to $45.7m from $34m, and net income came in at $25m versus $8.8m a year earlier.
CEO Schiller added: "In a very short period of time, we have started to make significant progress on our key strategies in the United States, including simplifying the portfolio, strengthening our core capabilities and expanding margins and cash flow.
"For fiscal 2020, we remain confident in our ability to generate significant further improvements in overall profit across our business and in building the foundation for future accelerated growth."