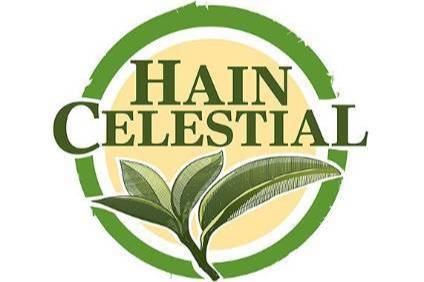 Hain Celestial, which has been busy "simplifying" its portfolio to try to grow more profitably, has said it sees more disposals on the horizon over the next six months.
The US-based food group, which has offloaded assets including UK rice business Tilda in recent months, sold two US brands in October and expects more to be shed from its portfolio in the coming quarters, CEO Mark Schiller said.
Hain Celestial has divided its portfolio into two groups dubbed "get bigger" – about which the company is optimistic about the prospects for growth – and "get better", which are brands the business is using for profit.
"The brands that are in the 'get better' bucket, we are going to try and manage for long-term stable profitability. If we can't stabilise them, generate more profit, or if they're more valuable to somebody else than they are to us, we will look to divest or shut those businesses down," Schiller said.
"We've made a bunch of divestitures. We are in active conversations on others that may be more valuable to someone else and we continue to assess some of the businesses that we have that we may not see a path to profitability. So, I would expect over the course of the second half of this year, you will see more activity there."
Schiller, who was speaking to analysts as Hain Celestial reported its first-half financial results, insisted the disposals the company had carried out had improved the profitability of its portfolio.
"I never want to say that we're done because once you make changes, you have to go look at the portfolio you have left and re-segment it again, so this is going to be a reshaping of the portfolio over time. But certainly the percentage of business that is in that tail is smaller today than it was a year ago," Schiller explained. "It was roughly 50% of sales a year ago. It's now about 39% of sales.
"The good news is a year ago that tail was about 10% of our profit and it's now about 20% of our profit. So, it's smaller and much more profitable which is great. If we do keep those things, you can expect more profitability out of them. We have a lot of complexity and our intention is to continue to consolidate to a core set of assets that are going to make the most sense in terms of growth potential long-term."
Hain Celestial's reshaping of its portfolio has also included moves to trim SKUs from its product ranges. Schiller said it had removed around 500 SKUs from its portfolio worldwide over the last 12 months. Those moves will continue until the end of Hain Celestial's current financial year or "might bleed a little bit into Q1", he noted. "You can assume two-thirds, 70% of it is behind [us], the other 30% or so will be in the second half of the year," Schiller added.
Hain Celestial's net sales fell 6% in the six months to 31 December. In the second quarter, the company's net sales were down 5%. The group expects the rate of decline in the second half to further improve.
The disposals of brands and removal of SKUs weighed on Hain Celestial's sales. When currency fluctuations, disposals and SKU "rationalisation", was removed from the company's second-quarter net sales, the company reported a 1% decline.
"Breaking the portfolio in North America down further, we delivered continued improvement on the 'get bigger' brands," Schiller said. "Sales declined 3% in the quarter, which was slightly improved versus the minus 3.5% trend in the second quarter last year.
"As a reminder, the declines were driven by eliminating uneconomic spending, SKU rationalisation, and distribution losses in personal care relating to service issues from a year ago and we didn't expect to overlap them until the second half. Importantly, despite these factors, consumption on the 'get bigger' brands was up 1% in measured channels."
In the six months to 28 December, Hain Celestial's net sales were US$988.9m, down from $1.05bn in the corresponding period a year earlier.
On a GAAP basis, the company made an operating income of $11.6m, against an operating loss of $48.8m in the first half of its previous financial year.
Adjusted for one-off items, Hain Celestial's first-half operating income was $46.4m, compared to $41.4m a year earlier.
Hain Celestial booked a GAAP net loss of $108m in the first of its current fiscal year, versus a net loss of $103.9m a year ago.
Adjusted for one-off items, Hain Celestial's first-half net income was $426m, compared to $22m a year earlier.