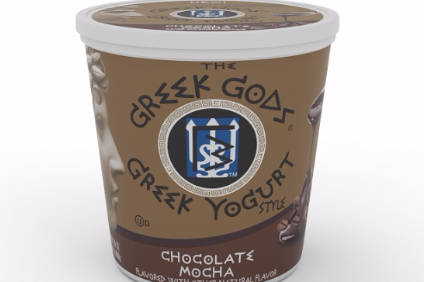 Hain Celestial has launched a Chocolate Greek-Style Yogurt under its The Greek Gods brand.
Hain said Chocolate Greek-Style Yogurt is a "new indulgence" designed to be enjoyed at any time. The new range features "three new flavours, all with a creamy, rich chocolate base with added hints of Mocha, Strawberry and Cherry", the company said.
Hain Refrigerated Foods Division's chief operating officer Basel Nassar said: "Our customers have enjoyed our decadent, whole milk Greek-Style Yogurts for many years, and Chocolate was a natural fit for our newest addition. "Customer feedback has been extremely positive. The creamy, thick texture and rich taste of chocolate make these new flavours truly unique."
The Greek Gods brand Greek-Style Yogurt and Kefir are gluten-free and contain live and active cultures, Hain said. In addition "Greek-Style Yogurt and Kefir are made with milk from cows that are not treated with growth hormones".
Earlier this month, Hain was warned it could be de-listed from the Nasdaq stock market over the US group's failure to file its annual report for the fiscal year ended 30 June. The company said in a statement that the notification had "no immediate effect on the listing of Hain Celestial's common stock on Nasdaq".