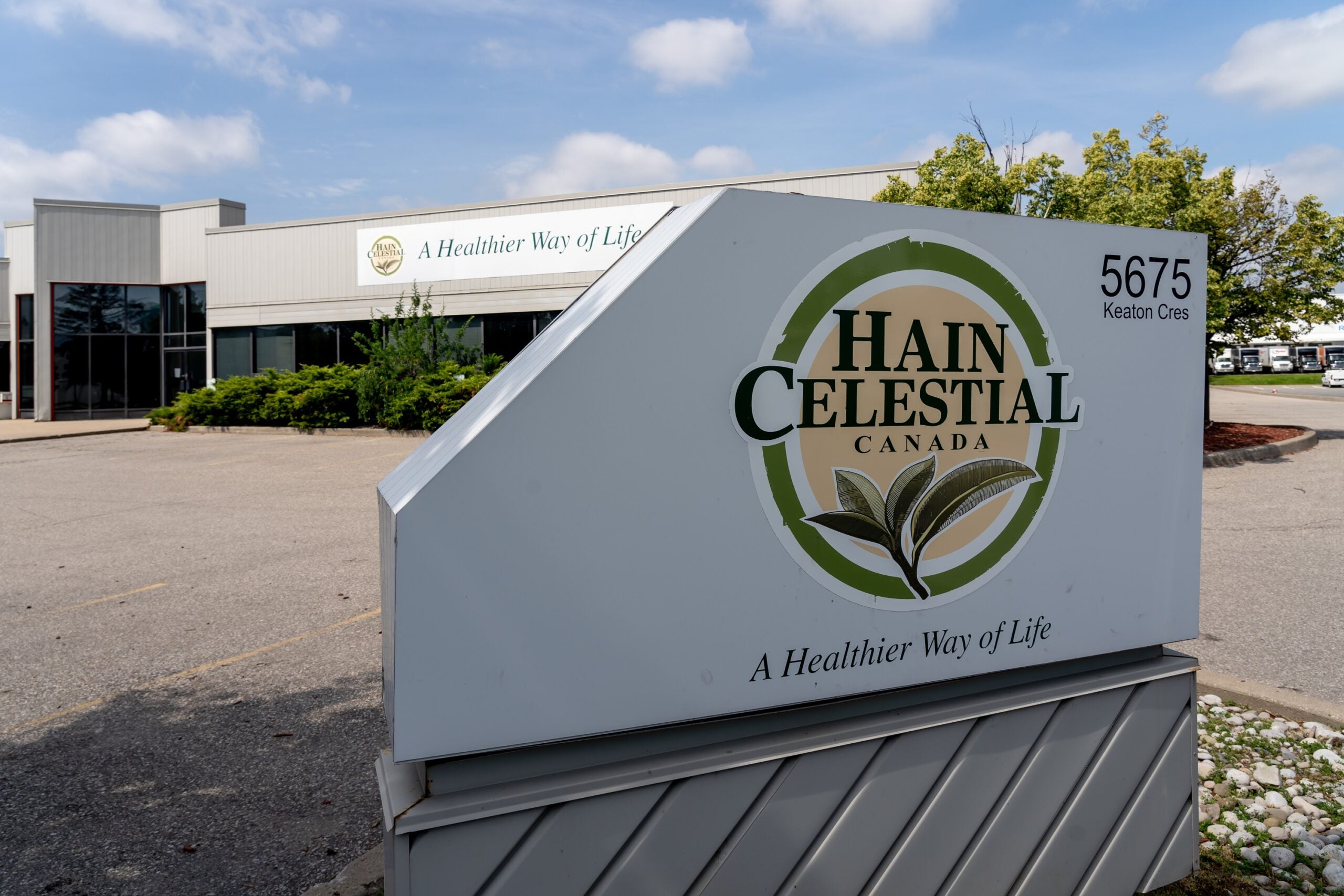 Hain Celestial, the US-based snacks, baby food and soups maker, expects to pass through more than US$100m in increased prices in its financial year amid double-digit inflation.
President and CEO Mark Schiller, discussing the group's results for its second quarter and first half yesterday (3 February), pointed to the common inputs affecting food manufacturers – supply chain constraints, higher raw-material costs and labour shortages.
However, he also gave a sense of the rising energy costs Hain Celestial is facing in the European part of its international business, where the company is negotiating further price increases to come into effect over the course of the next three months.
"We experienced significant increased energy costs in Europe, where prices in the quarter accelerated to as much as ten times what they were last year. Imagine for a moment, the impact on the economy of everyone's heating bill went from $200 a month last winter to $2,000 a month this winter. That's what we faced in Europe during the back half of Q2," he said.
Pricing in the first half, described as "significant", has been "very effective", Schiller added, with a "minimal" impact on volumes, both internationally and in North America, where additional action will also be implemented over the next 90 days.
Other than passing through costs to the retailer, Hain Celestial is also seeking $50m of productivity gains and turning to shrinkflation – what Schiller called "weights out" – and trade promotions to offset inflationary pressures anticipated for the year at 10%, higher than the company's previous expectations of 5-6%.
In addition, Hain Celestial is also facing "transitory costs" of $40-50m relating to supply disruptions: "These incremental costs emanate from a number of areas, including finding back-up sources of supply and transportation on very short notice, air freighting materials, service-related fines, prolonged out of stocks and material shortages and production disruptions," Schiller explained.
Net sales for the quarter ended on 31 December for Hain Celestial's continuing operations fell 10% to $476.9m and were down 2% in adjusted terms.
Adjusted EBITDA declined 4.6% to $59.3m, although the margin rose 66 basis points to 12.4%. Adjusted net income was relatively flat at $34.3m versus $34.7m.
However, Schiller noted the difficulty in initiating price increases in Hain Celestial's international private-label business, particularly in Europe, because of contract restraints.
"It's very difficult to change pricing when you have contracts. So those are going to be much more challenging conversations. And the retailers are just much more resistant to pricing there and can be more punitive," he added.
Over the longer term, Schiller was optimistic about inflationary headwinds abating, although he insinuated pricing actions will not be pulled back.
"I do expect over time that these costs will go down. I don't expect that we're going to continue to see double-digit inflation.
"And I do expect that this pricing will stick because we're seeing unit growth on top of the pricing, which is very encouraging to us. When we originally planned, we had assumed that there would be some volume fall-off, and we're not seeing that. In fact, we're seeing volume accelerating."
Hain Celestial is also increasing its drive into automation to offset labour shortages and to take costs out of the business. "We are aggressively automating in our plants, trying to take out the need to fill all these open jobs because it's good for the cost, and it also alleviates some of the labour disruption," Schiller said.
He added: "The Omicron variant created additional global labour shortages and challenges throughout the supply chain, impacting both service and costs. The good news here is that we're seeing signs that Omicron appears to be peaking, which should result in some of the related short-term challenges abating later in the third quarter."
In the first half, Hain Celestial's net sales dropped 9.5% to $931.8m. Adjusted EBITDA fell 9% to $106.5m, with the margin flat at 11.4%. Adjusted net income declined 6.2% to $58.2m.
For the year as a whole, Hain expects low single-digit growth in adjusted net sales, "consistent with prior guidance", and a flat adjusted EBITDA.
"While we expect solid growth on the top line and strong pricing and productivity, those gains are being offset by inflation and continued external industry-wide supply chain disruptions and labour challenges," Schiller explained. "While we anticipate that many of those costs will go away over time, we've lowered our EBITDA guidance for the year to reflect those realities."