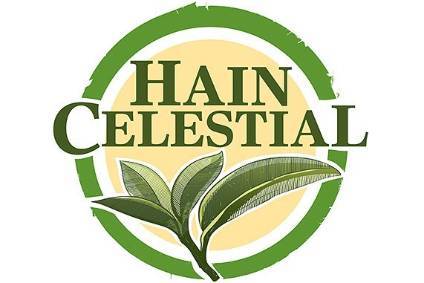 Hain Celestial has been warned it could be de-listed from the Nasdaq stock market over the US group's failure to file its annual report for the fiscal year ended 30 June.
The company said in a statement that the notification has "no immediate effect on the listing of Hain Celestial's common stock on Nasdaq".
"Under the Nasdaq rules, the company has 60 calendar days to submit a plan to regain compliance. If the plan is accepted, the company could be granted up to 180 days from the form 10-K's original due date to regain compliance. The company expects to submit a plan to regain compliance within the timeline prescribed by Nasdaq," Hain Celestial stated.
However, the company also noted that it will not be in a position to file its form 10-K until the completion of the independent review of the audit committee and the audit process relating to the 2016 fiscal year".
The news follows Hain Celestial's announcement last month that it has pushed back the publication of its annual results, with the company reviewing the payment of concessions to distributors in the US.
At the time, the company, which owns brands including Tilda rice and Ella's Kitchen baby food, said it is "evaluating whether the revenue associated with those concessions was accounted for in the correct period". It added it is reviewing "its internal control over financial reporting".
The group, which also owns Greek Gods yogurt and Linda McCartney vegetarian foods, said in the past it had recognised revenue on the sale of its products to certain distributors at the time the products are shipped to them. Hain Celestial said it is weighing up whether the revenue associated with the concessions granted to certain distributors should instead have been recognised at the time the products sell through its distributors to the end customers.
Hain Celestial also revealed it "does not expect" to achieve its previously announced guidance for its 2016 fiscal year.
In May, Hain Celestial lowered the top end of its forecasts for annual net sales and earnings per share. The Earth's Best baby food owner expects its net sales to grow by around 9-10% to US$2.95-$2.97bn and its earnings per diluted share to grow approximately 6-9% to $2.00 to $2.04.
This adjustment came on the back of a prior profit warning. In January, Hain Celestial cut its forecasts after a challenging start to its financial year. It then estimated full-year net sales would $2.9bn to $3.04bn, with earnings per share in the range of $1.95 to $2.10. Hain said that it is "working diligently" to resolve the issue and will update the market on the timing of its finaical results "as soon as practicable".